For the second time in a week, protesters have confronted Department of Homeland Security Secretary Kistrjen Nielsen for her role in the Trump administration's (questionably renounced) policy of separating undocumented immigrant children from their parents.

Waving signs reading "child snatcher" and chanting "how do you sleep at night," demonstrators, including members of immigrant rights group Casa In Action and Jewish Action—a wing of the progressive Jewish advocacy group Bend the Arc—massed outside Nielsen's DC area townhome on Friday morning. According to HuffPost's Philip Lewis, Neilsen was believed to have been inside during the protest.
At one point during the protests, demonstrators blasted Nielsen's home with the now-infamous audio obtained by ProPublica, in which detained undocumented children can be heard sobbing for their parents while in federal custody.
G/O Media may get a commission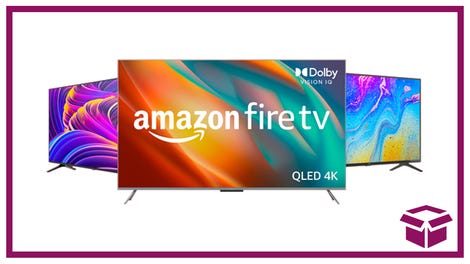 Ooh. stunning.
New Amazon Fire TVs
It's unclear exactly how many people were involved in the protest, although video posted by Casa In Action showed several dozen people chanting "free the kids" and "shame" as part of the demonstration.
While Nielsen did not leave her home to address the protesters directly, several of her neighbors did appear interested in the demonstration.
I have reached out to both Casa In Action and Jewish Action for details on their involvement in today's protest, and will update this story with their response.
The demonstration marks the second time Nielsen has been personally singled out for her role in the administration's family separation policy. On Tuesday, members of the Metro D.C. chapter of the Democratic Socialists of America confronted Nielsen while she ate at a Mexican restaurant.
Despite the protests, and President Trump's decision to walk back his own policy, it seems that Nielsen may be as committed as ever to forcibly tearing immigrant children from their parents. According to Democratic Rep. Adam Schiff, Nielsen has been privately telling lawmakers that she may resume the family separation policy at some point in the future.
Update, 9:28 AM—In an email to Splinter, Stosh Cotler, CEO of Bend the Arc Jewish Action wrote:
The Trump administration's terrorization of immigrant families is a moral emergency—business as usual is unacceptable. Sec. Nielsen should hear the cries of these children being mocked by her officers as she drinks her morning coffee. The 'zero tolerance' must end immediately. Until it does, the leaders of the Trump Administration need to be confronted with the consequences of their unconscionable actions.