Mere days after he was elected president, reports of violence and harassment from Donald Trump supporters emboldened by his racism and xenophobia have begun to roll in from across the country.
The trend is nothing new, of course. Throughout the campaign, Trump's name was used as a synonym for bigoted violence and threats thereof. But with Trump's ascendency complete, the wave of chilling incidents that many feared would would accompany a Trump victory—like those which rocked the United Kingdom in the wake of its Brexit vote—has already begun to crest.
Here are just a few examples from the growing list of Trump-inspired attacks that have occurred over the last few days:
On Wednesday, the words "Seig Heil 2016," were spray painted across a South Philadelphia storefront window, along with a swastika.
"We are horrified by the appearance of hate graffiti on a storefront in South Philadelphia," Anti-Defamation League Regional Director Nancy K. Baron-Baer said in a statement. "Swastikas and the Nazi salute send a message of intolerance and hate to the entire community."
G/O Media may get a commission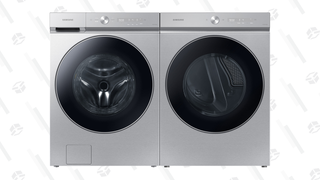 Get $500 back in credit
Last Chance: Samsung Bespoke AI Washer and Dryer Preorder
The vandalism was discovered on the 78th anniversary of Kristallnacht, the infamous night of Nazi attacks on Jewish-owned businesses at the onset of the Holocaust.
In Wellsville, New York, a softball dugout at a local park was reportedly defaced with the words "Make America White Again" and a swastika. The vandalism was painted over by community members by Wednesday afternoon.
On Wednesday, a woman in traditional Islamic attire at San Diego University was robbed, and her car allegedly stolen by two men who she claimed invoked President-elect Trump during the attack. Police are reportedly investigating the incident as a hate crime.
In the Minneapolis suburb of Maple Grove, students at the local high school were greeted on Wednesday morning with the words "Fuck Niggers," "Fuck All Porch Monkeys," "Whites Only" and, yes, Donald Trump's name, painted across the locker of a student of color.
A district spokesperson confirmed the vandalism in a statement, saying "We are horrified by it. It goes against everything we stand for, and it is completely contrary to our core values as a district and individual schools."
New York Times reporter Nick Fox shared his own story of Trump-inspired harassment, relayed to him from his niece, a teacher in California:
And in York, Pennsylvania, students were filmed chanting "white power" while parading through the halls at a local high school.
1. At York Tech High School in PA white students literally walked down the hall chanting "white power" while holding Donald Trump signs. pic.twitter.com/vk8h0uKcD4

— Shaun King (@ShaunKing) November 10, 2016
On Facebook, user Antwan Legacy Carter shared a horrifying story of harassment the day after Trump was elected, in which she witnessed by a group of white men who shouted the President-elect's now-infamous boast about sexual harassment—and then acted on it.
On Twitter, Google engineer Manik Rathee shared his own experience with Trump-inspired hatred.
This prompted one of his followers to offer their own horror story:
@ManikRathee a student of mine reported that her Muslim neighbors woke up to a sign that said "You can leave now." Also in the Bay Area.

— Dustin (@dustinrefill) November 9, 2016
A day after urging his Twitter followers to vote for Hillary Clinton, former University of Tennessee linebacker Chris Weatherd documented his own brush with post-Trump racism on Wednesday morning.
Whoever did this I'm throwin' hands pic.twitter.com/9Xn1YaCFmK

— Chris Weatherd ™ (@Chris_Weatherd) November 9, 2016
The question now becomes: Faced with this all of this awfulness, what are we going to do about it?
UPDATE: This story originally included a report from the University of Louisiana, Lafayette, detailing the alleged attack of a Muslim woman, who claimed two men—one wearing a "Trump" hat—pulled her hijab off her head. Police have since determined that the woman's story was fabricated.
---
Watch: Donald Trump was a middle finger in vote form