Chicago Mayor Rahm Emanuel wasn't expected to appear at a meeting with Illinois gubernatorial candidate J.B. Pritzker at a cafe in Chicago Thursday morning. But when Black Lives Matter activists invited to the meeting by Pritzker showed up, there he was.

The meeting was supposed to be a chance for mothers who have lost children to police violence in Chicago to discuss their concerns with the candidate. The group included Dorothy Holmes, the mother of Ronald "RonnieMan" Johnson, killed by the Chicago Police Department in 2014, and Chantell Brooks, whose 15-year-old son Michael Westley was killed by the police in 2013.
The ensuing encounter between the mothers and Emanuel was filmed by Black Lives Matter activist Maria Hernandez and posted on Black Lives Matter Chicago's Facebook page.
The video shows Emanuel standing at a table near the front of the cafe. When a mother attempts to speak with him, he responds, "Just a minute I'm doing something for J.B [Pritzker]." A few moments later, you can see him leaving as the activists shout after him, asking for answers about police killings of Harith Augustus and others.
They repeatedly yell, "Where's the audio?" The body camera video by the CPD of Augustus' shooting was released last weekend without audio.
"So many of the mothers have had heated issues with Rahm, who has dodged meetings with them, and who has been nothing but a roadblock to police accountability," Hernandez told Splinter over a Facebook call. (Full disclosure: Hernandez is a former roommate of mine.) "He won't meet with Dorothy [Holmes], who has called him a coward." Emanuel is facing strong opposition from groups like Black Lives Matter, who have also protested in front of his home since Augustus' shooting last week.
G/O Media may get a commission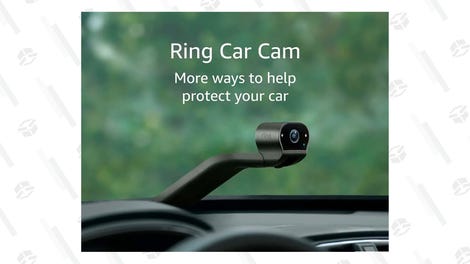 After Emanuel slipped off into a black SUV, Hernandez and the mothers met with Pritzker to discuss his platform for police reform (you can see video of that here). They were skeptical, but open to hearing his pitch on how he would change the police accountability process.
"The mothers want a complete rebuilding of what policing means in Chicago," Hernandez says. "They're not going to just throw their vote behind him without guarantee that he is going to give the support he has promised."
According to Hernandez, members of Pritzker's team distanced themselves from Emanuel. "The event host said he was not welcome there," she says.
We reached out to Emanuel's office for comment, and will update with any response we receive.