WEST TEXAS—Fifty miles north of the Mexican border, along a two-lane highway that leads to the artsy enclave of Marfa, stands a squat building with the words "U.S. Border Patrol" painted in green on its façade.
A camera flashes as you pass between the orange traffic cones, capturing your plate number. I've passed through the checkpoint hundreds of times, and always forget to say cheese. Two border patrol agents and a drug-sniffing dog wait as you slow your vehicle to a halt. The conversation is always the same: One agent asks if you are a United States citizen, while the other runs the dog along the outside of your vehicle. If everything checks out, you're free to continue on your way.
Hundreds of cars pass through this checkpoint every, but some don't ever make it through. Most apprehensions made here are for immigration or drug-related offenses. Those who don't have proper immigration documents or are caught carrying even trace amounts of drugs are detained in the holding cells located in the belly of squat building while their cases are processed.
The detention cells are concrete, spartan and small. There's a long narrow bench stacked with rolled styrofoam mats and cushions for sleeping on the floor, plus a waist-high barrier that provides a touch of privacy for the aluminum toilet and water fountain on the other side. "Agua potable," reads a small, printed sign above the bubbler next to the toilet.
G/O Media may get a commission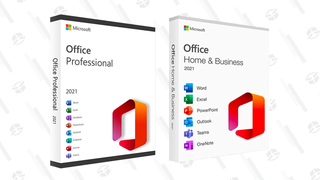 89% off
Microsoft Office Professional 2021 Lifetime License
If the walls could talk, they would tell stories of the countless people who have passed through in recent months. And in a way, the walls do talk, but mostly in cryptic messages scratched into the cement —a few words of scrawl that leave the reader to guess about their true meaning or full context.
Most of the inscriptions have been keyed into the jail cell walls. Border agents say they typically don't seize suspects' keys during detention.
"This facility is used for temporary detention only while persons are being processed," said Bill Brooks, CBP public affairs specialist in the Big Bend Sector. He says such border patrol checkpoints are "a critical tool in the multi-faceted national border protection strategy" intended to create a "strong deterrence to illegal entry at the international border."
The border agents say they don't bother repainting the walls because, well, they'd have to do it all the time. So the desperate testimonies of the unknown immigrants who have passed through the detention center remain scrawled on the walls as a lasting message to those who follow.
Señor Dio – Proteje a toda mi familia durante este y todo el tiempo que este preso.