In their new book, The Sonic Boom: How Sound Transforms the Way We Think, Feel, and Buy, Joel Beckerman with Tyler Gray write about the chain of events that unfold when the first order of Chili's fajitas are served. Here's part of an excerpt recently published on Medium:

Long before the term became popular, Chili's sizzling fajitas went viral. Cooks called it the "fajita effect": When the first order of the night came into the kitchen, the cooks fired up several skillets and started prepping ingredients for the bunch of orders that always came soon after. The boom moment of the first sizzle of the night always kicked off a multisensory chain reaction that made the whole dining room want the dish.
You can hear the fajita sizzle volumed turned way up on this commercial from a few years ago:
Tell me you don't want sizzling fajitas right now.
Today, Chili's and its parent company, Brinker International, are a multibillion corporation operating in 31 countries. They just expanded to Tunisia.
"The restaurant chain didn't do fajitas first or best, but it did them loudest," Beckerman and Gray write.
Rob covers business, economics and the environment for Fusion. He previously worked at Business Insider. He grew up in Chicago.
G/O Media may get a commission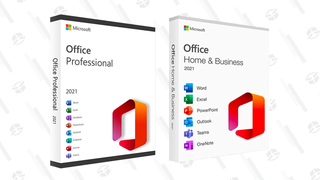 89% off
Microsoft Office Professional 2021 Lifetime License