More than a week after it was first created, Reddit officials shut down /r/TheFappening, the popular but controversial subreddit that served as the go-to location for the hundreds of leaked photographs of celebrities like Jennifer Lawrence, Kate Upton, and others. The forum wasn't shut down over objectionable content, according to Reddit administrators, but because it violated the site's rules.
Reddit appears to be okay with publishing the content, which was taken from the cloud accounts without the celebrities' permission. On Saturday, CEO Yishan Wong said that free speech is a key tenet for the company.
"We uphold the ideal of free speech on [Reddit] as much as possible not because we are legally bound to, but because we believe that you—the user—has the right to choose between right and wrong, good and evil, and that is your responsibility to do so," Wong wrote.
Moments after the blog post was published, however, it was amended to inform that Reddit had shut down /r/TheFappening, a move that seemed to contravene Wong's and Reddit's stance on free speech. A day later, Reddit systems administrator Jason Harvey explained in a lengthy note that the administrators were forced to shut the down the subreddit because they were receiving numerous Digital Millennium Copyright Act (DMCA) takedown notices. Under the DMCA, sites are legally required to remove content that's been published without the copyright owner's permission. Once the photographs were removed, however, users would re-upload them, causing what Harvey called "a game of whack-a-mole."
Moderators of /r/TheFappening refused to speak to Fusion on multiple occasions, though at least one prominent member made his displeasure with Reddit's decision known. His forum of choice, of course, was a Reddit post.
G/O Media may get a commission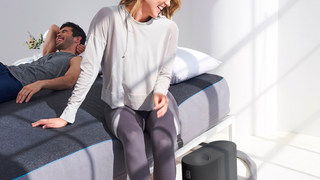 Eight Sleep Pod Cover
"We had 27 days of reddit gold and more than 250,000,000 page views before we got banned. [Ask me anything]," wrote /u/johnsmcjohn, creator of /r/TheFappening. Reddit Gold is a premium service whose profits pay for Reddit's servers.
At its peak, /r/TheFappening had more than 147,000 subscribers and was the fastest growing subreddit of all time. The 250 million-view claim by /u/johnsmcjohn is corroborated by screenshots of metrics provided to the Daily Dot by an anonymous /r/TheFappening moderator.
In his post, Harvey noted that Reddit had surpassed traffic milestones. For better or worse, there's an incentive to keep objectionable subreddits, which attract millions of subscribers and pageviews. For example, /r/GoneWild, a forum in which Reddit users submit nude photos of themselves, is currently the 58th most popular subreddit and boasts 652,000 subscribers.
Reddit administrators regularly ban users or communities they perceive to violate the site's rules. In 2013, site administrators banned /u/Scopolamina—one of the most prominent users of all time and moderator of many porn subreddits—for allegedly taking bribes, a cardinal sin for Reddit.
It's also worth nothing that the shutting down of the subreddit took place before it was announced that Reddit was selling less than 10 percent of itself for $50 million, which would give it a valuation of more than $500 million.
Fidel Martinez is an editor at Fusion.net. He's also a Texas native and a lifelong El Tri fan.