Representative Steve King of Iowa is a flat out fascist. But even for him, hitting notes of racism, sexism, and homophobia in one short statement is impressive. He achieved this feat tonight, on the eve of the midterm elections, and only hours before he is set to appear with Iowa's governor for a rally, when he said at a campaign stop that he hoped Supreme Court justices Elena Kagan and Sonia Sotomayor would "elope to Cuba" together.

The Washington Post reports the context of the remark:
At an appearance in Hampton, Iowa, King was discussing the Supreme Court and said that he was optimistic that "we'll have a 7-2 court" after Tuesday's midterms, according to Weekly Standard assistant opinion editor Adam Rubenstein.

King added that perhaps "Kagan and Sotomayor will elope to Cuba," referring to President Barack Obama's two Supreme Court appointments.
Let's break this down. What King is saying here is that he hopes that Kagan and Sotomayor—two of our country's leading judicial authorities—fall in love and run away together to a Latin American, communist country. Sotomayor, it should be noted, is Puerto Rican. She has been married once, to a man. Kagan has never married, and there has been speculation around her sexuality, though close friends of hers insist she is straight.
King's representatives have not returned the Post's request for comment.
Rep. King has featured frequently in the news in recent weeks, not just because of his bid for reelection, but because he apparently can't manage to go more than a few days without making a virulently racist comment in public. His greatest hits include claiming (accurately) that were the Nazis living in America today, they'd be Republicans, tweeting that we can't save American society with "somebody else's babies," and giving an interview to an anti-Semitic Austrian publication the day after going on a tour of Auschwitz.
G/O Media may get a commission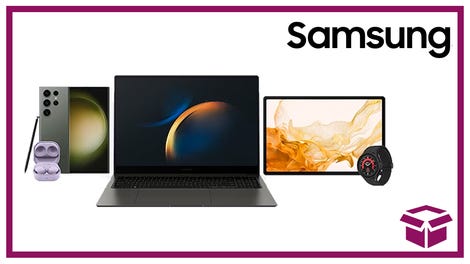 24 hour deals
Discover Samsung - Daily Deal
Though this remark from King is par for the course, it's still notable that few if any of his fellow Republicans have withdrawn their support from his campaign. In fact, Sen. Chuck Grassley just recorded a video reiterating his support for King which went out on Twitter this evening.
As of two days ago, polls showed King up by 7 points against challenger J.D. Scholten. That might sound like a solid lead, but it's still a bad sign for King, who hasn't come close to losing since he was first elected in 2012. It's still a toss up, but it's possible that by tomorrow night King's racist reign will be coming to an end.