BOGOTA, Colombia —Allegations that U.S. military contractors sexually abused 53 women in a small Colombian town appear to be unsubstantiated, a Fusion investigation has found.
The claim, published in a recent academic report on the history of Colombia's armed conflict, sparked a media firestorm last month and prompted a quick response from the U.S. Army, which said it had "no record" of those allegations. An army spokesman told Fusion the U.S. Army would "investigate any credible allegations," but offered no further comment.
But now even the man behind this stat says more evidence is needed to sustain the allegation. In an interview with Fusion, Renan Vega, a Colombian history professor and author of the report, says he got the number 53 from secondary sources, but was unable to find any case files or identify any of the alleged victims.
"There could be more cases, or there could be fewer," Vega, a professor at Bogota's Universidad Pedagógica said. "The important thing is not to get stuck on that number, but to understand the context behind these cases."
G/O Media may get a commission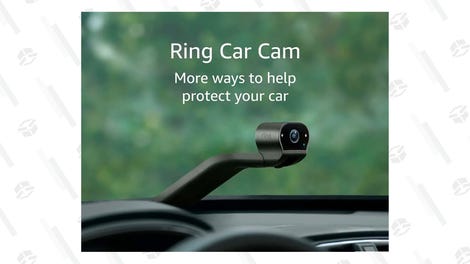 The context in which the report was published is also important. In recent years, U.S. officials have been involved in two high-profile sex scandals in Colombia. The first included a dozen secret service agents who were dismissed from duty after getting busted partying with prostitutes in Cartagena prior to President Obama's visit in 2012. Then last March, a DEA investigation found its agents stationed in Colombia had attended sex parties financed by local drug dealers.
So when Vega published his report, the media and rights groups were quick to latch on to the allegation of 53 instances of sexual abuse — even though that detail occupied only a small two-paragraph mention in the 56-page report. The rest of the report, part of a historical truth commission, focused on how the U.S has trained Colombia's military in anti-insurgency tactics, backed the creation of paramilitary groups, and financed drug-eradication programs that have caused environmental damage.
But in the eyes of the media, none of that was as scandalous as the claim that "53 minors were sexually abused by military contractors, who also filmed them and sold the videos as pornographic material" in the town of Melgar, which neighbor the Tolemaida Air Force base where U.S. soldiers and military contractors were based.
The report adds that in 2007, a 12-year-old girl was raped by a U.S. Army Sergeant and a military contractor stationed at the base, becoming the 54th case.   The U.S. army said it investigated the case  back in 2007 but found it to be "unsubstantiated."
While the 2007 case is backed by a complaint filed with Colombian authorities, there's no record of the alleged 53 previous cases. And a Fusion investigation reveals that number remains a bit of a mystery.
Vega said that he got the number from local media reports from 2004. He said the information was also included in a 2008 thesis paper on U.S. military contractors written by Anna Kucia, a political science masters student at the University of Berlin.
But the "sources" cited in Kucia's thesis are the same references to Colombian media reports from 2004. Kucia characterized it differently. She wrote that in August of that year, Colombian media blamed U.S. contractors for "producing twelve pornographic floppy discs and 53 videos" with 53 girls and young women in Melgar, but does not specify whether these women were forced to participate in the videos or acted voluntarily. Kucia says some of the women who participated in the videos were promised money, but were never paid.
"Many of the women were forced to leave their hometowns due to humiliations they and their families have suffered," wrote Kucia, who now uses the married name Barrera. She was unable to respond to Fusion requests for comment prior to the publication of this story on May 1st..
Vega, for his part, said he didn't have time to dig any deeper into the sexual abuse claims before publishing his report.
"I didn't have an opportunity to do fieldwork," Vega told Fusion. "I'm not a journalist or a sociologist…and I was asked to limit the number of pages. So I relied on the sources that I just told you about."
Vega says he wants the media to not focus exclusively on the number 53, but rather look at the socio-economic and legal situation that created conditions for abuse in the first place.
"The number is not the fundamental thing," he said. "Just focusing on that would be like if we were debating whether Hitler killed 6 million, 5 million or 4 million Jews, without looking at the system that allowed that to happen."
U.S. soldiers and military contractors are normally deployed to Colombia without their families. But with bases usually located next to small towns like Melgar, the relatively wealthy foreigners are viewed as a "prized commodity" among local women who have little education and low income levels, as one human rights worker in Melgar put it.
U.S. military personnel enjoy immunity and cannot be prosecuted for crimes by Colombian authorities. Some Melgar residents say the arrangement has created an environment of entitlement and impunity; U.S. soldiers and contractors have been accused of everything from from trafficking weapons to impregnating local women and abandoning them with their children.
Yasmin Garnica, a street vendor who sells coffee to taxi drivers at night claims that she had a relationship with an aeronautical instructor back in 2002. She quickly got pregnant, but the contractor said the child was not his.
Garnica filed a paternity suit against the American, but Colombian courts never forced the contractor to take a DNA test, or to pay child support. There are four more women in town who have similar stories.
"Now that some stories of rapes have emerged, I feel lucky nothing worse happened to me," Garnica said, in her humble two-room home, accompanied by her 13-year-old son. "He could've harmed me and no one here would've done anything about it."
Still, the Attorney General's office in Melgar reports only one sexual abuse complaint filed against a U.S. soldier or military contractor. It's the same 2007 case mentioned in Vega's report, which has also been reported on by several papers in Colombia and the U.S.
There's simply no record to support the claim that there are 53 other cases — leading some to suspect that evidence has been expunged.
"If there were more abuses, the media would be all over it, and we would've had a huge scandal here, the victims would be looking for compensation," local investigator Luis Henriquez said.
Johana Ardila, the local human rights ombudswoman, said she saw the porn videos mentioned by media reports back in 2004. But she says authorities were never able to prove whether the women in the videos were from Melgar, or whether the men were U.S. contractors. No criminal complaints were ever filed in relation to the porno videos.
"It's possible that people were paid to not talk to us, or threatened," Henriquez said with a shrug.
Fusion asked Colombia's Attorney General's office to run a national search for sexual abuse complaints against American contractors and soldiers, but the search produced only one hit:  The same 2007 case mentioned in Vega's report and registered at the local office in Melgar. Again, there was no evidence or mention of 53 other cases.
A search through the archives of two national TV news programs also failed to produce any stories about U.S. contractors abusing 53 women in Melgar. We did find two print articles from 2004 that talked about Americans producing 12 porn videos with Colombian women in Melgar, but the stories did not prove whether these "americanos" were actually military contractors, or if they tricked the women into participating.
In spite of the lack of evidence to support claims that U.S. contractors sexually abused 53 women and girls in Melgar, some journalists suspect the cases have been buried in the government stacks.
In 2009, local news site El Turbion conducted an investigation claiming there were 14 sexual abuse complaints filed against U.S. troops and contractors documented in 2006, and an additional 26 complaints filed 2007. Newspaper editor Omar Vera said his team was allowed to look through complaints filed at the Attorney General's office in Bogota but was not allowed to make any copies of the documents or take notes.
"It was mostly complaints from the Tolemaida base [in Melgar], but there were also cases from the Larandia base [in southern Colombia]," Vera said.
It's not clear what happened to those reported cases, or why they don't appear in any government registries now.
For the moment, the documented number of complaints filed against U.S. soldiers and military contractors in Colombia stands at 1, and the the claim of 53 other cases cannot be substantiated.
Vega hopes that his report, even if flawed with the errant statistic, will lead to a more exhaustive investigation on the issue.
"Files disappear easily in Colombia," he said.
"To establish what really happened we need more sources. We need secret sources like the reports that the US military sends back to headquarters, which are not shared with the public. That might be the place where we can find out the magnitude of what's really happened over the past few years."
Correction:  This story originally said that German masters student Anna Kucia had not listed how many Colombian women had participated in porn videos with English-speaking men who were thought to be U.S. contractos. Kucia did say in her 2008 paper that 53 young girls and women appeared in these videos but said she got the information from media reports and from research conducted by other academics. She was unable to contact alleged victims and could not prove if the men in the videos were actually US military contractors.
Manuel Rueda is a correspondent for Fusion, covering Mexico and South America. He travels from donkey festivals, to salsa clubs to steamy places with cartel activity.