On Thursday, we wrote about the extremely weird goings on in North Carolina's Ninth Congressional District, where Republican Mark Harris beat Democrat Dan McCready by as few as 905 votes, according to unofficial returns. McCready conceded the race the day after the election, but state election officials quickly started to throw up red flags. On Tuesday, the elections board voted unanimously to not certify the results of the election; today, it voted to continue investigating and to hold a meeting on December 21 to "assess allegations of fraud," according to the Washington Post.

The Post has more detail on those allegations today, and they're absolutely shocking. From the Post:

The board is collecting sworn statements from voters in rural Bladen County, near the South Carolina border, who described people coming to their doors and urging them to hand over their absentee ballots, sometimes without filling them out. Others described receiving absentee ballots by mail that they had not requested. It is illegal to take someone else's ballot and turn it in.

Among the allegations is that an individual who worked for the Harris campaign coordinated the effort to fill in, or discard, the ballots of Democratic voters who might have otherwise voted for McCready. Several of the affidavits come from elderly African-American voters.

What... the fuck. If these allegations are true, this is about as blatant as election tampering can get. Political operatives coming to the doors of elderly black voters and telling them to hand over their ballots, then discarding them if they were voting Democrat or filling them out for the Republican? Absolutely wild, and despicable.
We're still waiting on a response from either the Harris or McCready campaigns, but we did get one from Rep. Robert Pittinger, the Republican incumbent congressman from the district who was primaried by Harris, a right-wing Baptist pastor, earlier this year. (As my colleague Nick Martin wrote yesterday, that election was also rife with weirdness.) Pittinger referred Splinter to an interview he did with a Raleigh news channel, in which he said there were "some pretty unsavory people out there, particularly in Bladen County," when asked about irregularities in the election.
G/O Media may get a commission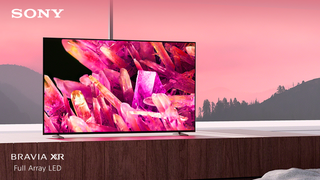 $400 off
Sony 55 Inch 4K Ultra HD TV X90K Series
"Pretty unsavory" seems like an understatement. Local reporters are already starting to collect some of the affidavits as they come in:
If Harris pulled something like this in both the primary and the general, I'm honestly not sure what happens next. Per Gerry Cohen, a former special counsel to the NC general assembly, there could be "other remedies" involved, including the possibility of calling a whole new election, which would start over completely with a primary for both parties.
Who knows if that'll happen, but a total election re-do would be a hell of a thing to see. We're assuming that Harris would not be allowed to try to allegedly fraud the whole thing up again.