Trent Franks, a self-described "conservative Reagan Republican" who has served as the congressman for Arizona's 8th district since 2002, is expected to resign on Thursday, multiple outlets have reported.

Franks has not yet offered any explanation for his resignation, telling Roll Call, which first reported his plans, "We will have a statement a little bit later, but that's all I can tell you right now. The statement will explain." The congressman's office has yet to release that statement.
Speaking with Roll Call, one Arizona Republican suggested Franks may be about to be embroiled in a harassment scandal similar to those which have already prompted several congressional Democrats to step down from their seats.
"There's been rumors swirling around him for years, at least in 2012," the Republican told Roll Call. "And if this turns out to be true, there won't be that many people who are surprised"
Franks has been a staunch opponent of abortion rights, claiming in 2010 that abortion was worse for black people than slavery. He is also an ardent supporter of "religious liberty" legislation that has been used to discriminate against the LGBTQ community, and once described marriage equality as "a threat to the nation's survival."
G/O Media may get a commission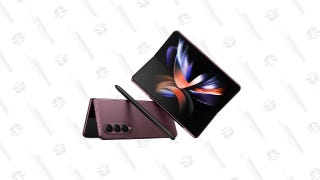 Save Up to $300
Galaxy Z Fold4
Update, 7:05 PM: Franks is apparently resigning over a discussion he had with two staffers about surrogacy. "I have recently learned that the Ethics Committee is reviewing an inquiry regarding my discussion of surrogacy with two previous female subordinates, making each feel uncomfortable," Franks said in a statement. "I deeply regret that my discussion of this option and process in the workplace caused distress."