After reports from over the weekend that he was mistreating his congressional aides, Congressman Tom Garrett of Virginia said on Monday that he was retiring from Congress because he's struggling with alcoholism.
"Any person—Republican, Democrat or independent—who has known me for any period of time and has any integrity knows two things: I am a good man and I'm an alcoholic," Garrett said, according to the Washington Post. "This is the hardest statement that I have ever publicly made by far. It's also the truth."
Politico reported that Garrett's staff turnover in 2017 was over 60 percent, the fourth-highest in the entire House. Earlier this week, his chief of staff abruptly left his office, and Politico reported that Garrett was considering resigning. The next day, Garrett said he wasn't in a press conference aired on Facebook Live.
Then Politico reported on Friday that four former staffers in Garrett's office said that he and his wife had made inappropriate requests of them, such as picking up groceries, ferrying his family to and from his district in central Virginia, and taking care of his dog, who sometimes shit on the floor. The House Ethics manual, Politico said, bans members of Congress from using aides for anything other than congressional duties.

"Not for fear of losing or for lack of love for our great nation, today I am announcing that I will not seek re-election," Garrett said. "Sometimes winning means knowing where your priorities should be.
G/O Media may get a commission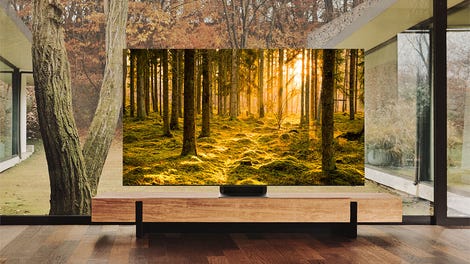 Up to 40% off
Samsung Smart TVs
According to the House of Representatives' "casualty" list, Garrett is the 48th House Republican in this Congress to either resign or decide to not run for re-election, compared to twenty Democrats. His district leans Republican, but according to the Augusta Free-Press, Democrat Leslie Cockburn has already raised $715,000, more than $300,000 than Garrett.