Welcome to WHAT NOW, a morning round-up of the news/fresh horrors that await you today.
There is no shortage of Republicans looking to rip into their party's leader, President Donald Trump, after he suddenly signed on to the Democratic plan for raising the debt ceiling during an Oval Office meeting yesterday.
"He fucked us," a senior Republican official said to Axios AM on Thursday morning.
On Tuesday night, House Speaker Paul Ryan and other Republican leaders were told that the White House would buy into their plan to pair Hurricane Harvey relief funding with an 18-month federal debt ceiling hike, Politico reported. But a day later, Trump sided with Senate Minority Leader Chuck Schumer and House Minority Leader Nancy Pelosi on their plan to raise the ceiling for three months in exchange for $8 billion in hurricane relief funds, which was widely read as a major concession to the Democrats and a slap in the face to the GOP.
"A three-month debt ceiling? Why not do a daily debt ceiling?" Rep. Mike Simpson (R-ID) cracked to Politico. "He's the best deal-maker ever. Don't you know? I mean, he's got a book out!"
G/O Media may get a commission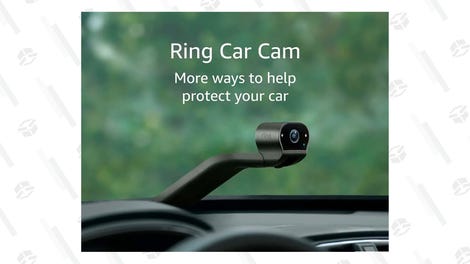 Former Sen. Jim DeMint, an influential conservative who lead the Heritage Foundation, called the deal "just a betrayal of everything we've been talking about for years as Republicans."
But maybe Senate Majority Leader Mitch McConnell (R-KY) finally gets it now.
"It's fine," McConnell told Politico, when asked about his relationship with Trump. "Everything's fine."
Fine indeed!
WHAT ELSE?
Hurricane Irma—which, with its 185-mile winds, is one of the strongest storms on record—is headed toward Miami this weekend. The hurricane has already essentially demolished the tiny Caribbean island of Barbuda, left more than 1 million Puerto Ricans without power, killed at least 10 people and left thousands homeless.
This is difficult for me to type but.......Seth......Meyers.......is.................good now??
WHAT'S NEXT?
In his first interview since leaving the White House, Steve Bannon sat down with Charlie Rose for three hours yesterday for a segment that will air on 60 Minutes this Sunday. Here's a teaser out this morning that features Bannon attacking the Catholic Church as not conservative enough.