This week it was revealed that the conference committee finalizing the GOP tax plan inserted a provision that would substantially enrich one of the Republican senators threatening to vote against it. By some miracle and for reasons that surely had nothing to do with that provision, Bob Corker of Tennessee then changed his mind and said he would vote "yes" on a bill that could gift him a $1 million tax cut.

Now you might think that the overwhelming unpopularity of the bill has something to do with this kind of corrupt exchange (or even its more foundational corruption)—wealthy members of Congress enriching themselves and their donors at the expense of middle- and low-income people—but you would be wrong, according to Texas Republican John Cornyn.
You are actually mad that the bill is too good.
G/O Media may get a commission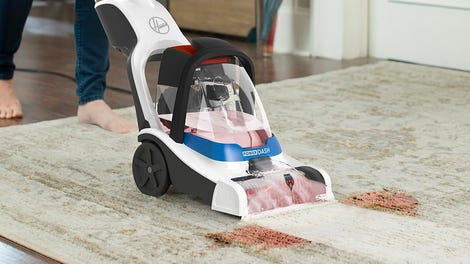 26% Off
Hoover PowerDash Pet Compact Carpet Cleaner
What Cornyn is doing here feels surreal and absurd because it is so transparently untrue. The Republican tax plan is a grotesque transfer of wealth. It is a form of looting that will cause generational suffering. That it is built on a supply-side fiction is the consensus.
And yet, it is very likely that this bill will pass today. I read Cornyn's tweet and thought, I can't believe this man believes he can get away with this! But he is doing that. He is getting away with it—lying to you—while his Party works to erode the mechanisms that will allow you to politically punish him for it.
But man, what a tweet!