Rihanna showed up to Monday night's CFDA Fashion Awards in a gown that deftly answered the question, "What if Josephine Baker were alive today as a multimillionaire music and fashion brand with a contentious Instagram account?" The singer and designer, who received this year's CDFA Fashion Icon award, wore a sheer, crystal-studded grown and matching head wrap, accessorized with a pale pink fur stole and nipples. And she looked phenomenal, while also firmly placing herself within a long line of Nipples in Fashion.
Nipples can mean quite a few things, depending on context and where you're standing while looking (or staring—I see you) at them: avant garde, bold, brave, trashy, desperate, maternal, natural, beautiful, sexy, etc. But it would be a mistake to think that Rihanna's CFDA fashion is anything new. It's attention-grabbing for sure, but women have long blended fashion, body politics, and self-expression in the form of exposed areolae. For example:
Agnès Sorel
A mistress of France's King Charles VII, Agnès Sorel is known for using her breasts as fashion accessories, and it is said that gowns were tailored to reveal one or both breasts. Just because.
Josephine Baker
G/O Media may get a commission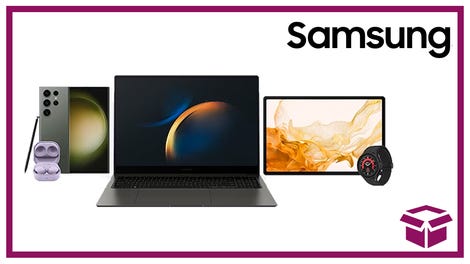 24 hour deals
Discover Samsung - Daily Deal
A dynamic performer and anti-segregation activist, Josephine Baker was well aware that the clothes make the lady, now matter how little of those clothes are worn. She dazzled audiences with fantastic costumes and headpieces, like her iconic banana skirt, glittering evening wear, feather boas, flawless hairstyles—and, often enough, not a a whole of tops.
The Monokini
Designer Rudi Gernreich's eye-catching swimsuit courted controversy when it debuted in 1964, modeled by his muse, Peggy Moffitt. More than strictly a piece of fashion, the monokini was also protest art—a fabric sculpture taking on societal norms and ideas about sexuality and the female form.
Barbarella
Jane Fonda's alien-conquering, angel-banging space heroine hit the big screen in 1968, all camp and fun and so firmly set within the decade's sexual revolution. (Only, like, in the future. In space.) Barbarella's many costumes left little to the imagination, including her fantastic—and totally transparent—breastplate.
Farrah Fawcett
No one has personified fashion's ability to titillate quite like Farrah Fawcett in her iconic 1976 poster, which featured the actress in a red bathing suit and a smile.
FEMEN
But breasts, of course, aren't just a mainstay in the fashion world—they're also highly political. FEMEN, a collective founded in Ukraine six years ago, combines constructed ideals of female beauty and femininity (bare breasts, makeup, floral crowns) with political activism to either protest against or advocate for a number of issues, including women's rights. The group has explained that "this is the only way to be heard in this country. If we staged simple protests with banners, then our claims would not have been noticed."
Monokini 2.0
…Then again, not every woman has nipples or breasts. Enter Monokini 2.0, "a social art project that re-examines popular culture's narrow view of a woman's ideal appearance." The site gathers fashion-forward swim wear and leotards created by a team of Finnish designers for women who have had breasts removed, and features some truly extraordinary pieces of clothing that all to mind space invaders, Amazonian warriors, and Hollywood starlets.
And there are, obviously, many women all over the globe for whom toplessness is not a statement or a trend, but simply a matter of course.
Himba women in northern Namibia, for instance, create elaborate hairstyles, cover their skin and hair with red-hued otjize, and wear some pretty fantastic jewelry. They are definitely fashionable (and probably pretty comfortable in the heat), but exposed breasts aren't so much a part of a "look" so much as they just … are.
Women in the U.S. take off their shirts from time to time (even if they have to explain to cops that, actually, yes, they can totally do that in public). And Scout Willis (Bruce Willis and Demi Moore's daughter) recently ran some errands topless in New York City to protest Instagram's inconsistent policy regarding bare breasts.
If it's a look you're keen to try out this summer and you live in the U.S., find out whether your town allows you to legally go topless. Just remember your sunblock. And your sheer evening gown for later.