As the running joke in cultural criticism circles goes, no one seems to be able to determine who exactly Rita Ora is. The singer(?), actress(?), sometime-athleisure-designer has been publicly scrambling to determine her place within the zeitgeist since her career's advent, with a sense of ambiguity surrounding her professionally, culturally and sartorially.
So when she recently posted a pic of herself with box braids to Instagram, it came not necessarily as a shock, but as another example of her propensity to co-opt black cultural markers and hair traditions to blur the lines of her sound and origins even more.
A mashup of Rihanna meets Katy Perry meets Charli XCX, the British pop import by way of Bosnia is, without question, a chameleon. Rita can be many things to many people; she uses ambiguity, both musically and ethnically, to cement her place within the competitive pop spectrum. Working that gray area between R&B and pop to death, and the very specific space between fashion girl and "around-the-way-girl," Ora has made a career out of taking on as many sounds, as many trends, as many outfits as she can possibly in a quest to break through internationally.
G/O Media may get a commission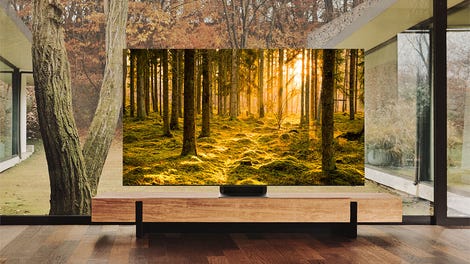 Up to 40% off
Samsung Smart TVs
No matter if those trends run the risk of cultural appropriation. Ora is quick to adhere them to her body, with questionable results.
Rita Ora fell victim to the ubiquitous trend of gelled baby hair, channeling some distant strain of "chola" — obviously having learned nothing from Katy Perry's panned attempt to do so.
https://instagram.com/p/1Ril_1Rs60/?taken-by=ritaora
There are more braids, of course. There is no dearth of braids when it comes to Rita.
Funnily enough, Rita's platinum afro wig actually looks good, despite her caption's general lampooning of afros.
https://instagram.com/p/0IFXIoxs3t/?taken-by=ritaora
There is such a thin line between appreciation and appropriation, between taking a cursory and shallow interest in styles and hair traditions of subcultures and making a respectful homage. It can be done. You have to wonder if Rita can even identify the origins of these cultural signifiers that she so desperately aligns to a personality that we still know nothing about.
Marjon Carlos is a style and culture writer for Fusion who boasts a strong turtleneck game and opinions on the subjects of fashion, gender, race, pop culture, and men's footwear.