Special Counsel Robert Mueller's hotly anticipated sentencing recommendations for former national security advisor Michael Flynn have finally dropped. While the filing doesn't provide much insight into what exactly Flynn told Mueller's team—much of the memorandum is redacted—it does confirm that he spent a lot of time telling them something.

The filing reveals that Flynn participated in 19 interviews with the Special Counsel or Department of Justice attorneys. These interviews apparently unearthed information related to both Mueller's Russia probe and another, previously unknown, criminal investigation.
"The defendant provided firsthand information about the content and context of interactions between the transition team and Russian government officials," Mueller writes.
Mueller suggests that Flynn's prison sentence be up to six months, but recommends that the sentence fall toward the lower end of that range. This means that it's possible that Flynn could serve no time at all.

"Given the defendant's substantial assistance and other considerations set forth below, a sentence at the low end of the guideline range—including a sentence that does not impose a term of incarceration—is appropriate and warranted," he writes.
G/O Media may get a commission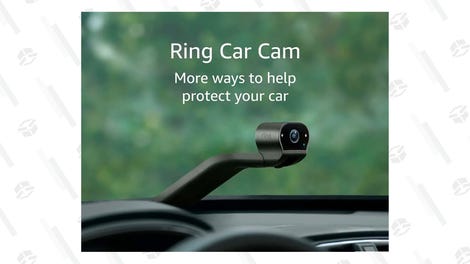 Flynn, who lasted only 24 days as Trump's national security advisor, was charged last year with lying to the FBI during a voluntary interview he undertook while acting as national security advisor.

During that interview, Flynn later admitted, he lied to the FBI agents by saying he did not ask Russia's then-ambassador to the United States, Sergey Kislyak, to refrain from retaliating against the United States in response to sanctions the Obama administration had imposed on Russia for the election meddling.

Flynn also lied by saying he did not recall a subsequent conversation with Kislyak in which the ambassador said Russia had opted to be moderate in its response to the sanctions because of Flynn's request.

When he pleaded guilty, Flynn also admitted to having made false statements in multiple documents with the Justice Department in March 2017 related to the Foreign Agents Registration Act in connection with a project being performed by him and his firm, the Flynn Intel Group, on behalf of the government of Turkey.
Mueller notes that Flynn's history of public service in the military and government "distinguish[es] him from every other person who has been charged" in the Russia probe. Those credentials, he adds, "should have made him particularly aware of the harm caused by providing false information to the government."

As noted above, much of Mueller's filing is redacted, which he attributes to "investigations in which [Flynn] has provided assistance [that are] ongoing." This could mean that substantial charges against more individuals are forthcoming.
Before this filing, Mueller postponed Flynn's sentencing several times due to ongoing investigations, but writes that now "sufficient information is available" for Flynn's sentence to take into account how helpful he has been in those investigations.
Mueller seems to be closing in on several of his investigation's targets, angering the president. Earlier this week, Trump tweeted disparagingly about the Mueller investigation and his former lawyer Michael Cohen after Cohen asked a judge for a lenient sentence of "time served" in his own criminal case. Legal experts suggested that those tweets may count as obstruction of justice and witness tampering.
Mueller is expected to file another court document later this week relating to the charges against Paul Manafort, Trump's former campaign manager who pled guilty to multiple crimes earlier this year. That filing will detail Mueller's charges that Manafort lied to investigators after agreeing to cooperate.