Diplomatic wünderkind and recent Pulitzer Prize winner Ronan Farrow is on tour promoting his book, War on Peace. For the book, Farrow interviewed all living secretaries of state, including Hillary Clinton.

But the Clinton interview almost didn't happen, according to Farrow. In an interview with George Stephanopoulos on Wednesday morning, Farrow said one of the hardest parts of writing his book was getting Clinton to talk with him on the record while he was also reporting on the sexual assault allegations against Hollywood mega-producer Harvey Weinstein for the New Yorker.
"Hillary Clinton had scheduled an interview while I was at the height of the Weinstein reporting, and her folks got in touch and said, 'We heard you're working on a big story,' sounded very concerned, and tried to cancel that interview," Farrow said.
"Over the Weinstein stuff?" the Good Morning America host asked.
"Over the Weinstein stuff," Farrow said.
Clinton's reticence to talk to a reporter who may have some tough questions for her shouldn't come as a surprise, particularly on this topic. After the Weinstein bombshell finally dropped, Clinton and other Democrats came under fire for taking campaign donations from him for years. Clinton released a statement saying she was "shocked and appalled" by the allegations, and pledged to give the funds she'd received from Weinstein to charity.
G/O Media may get a commission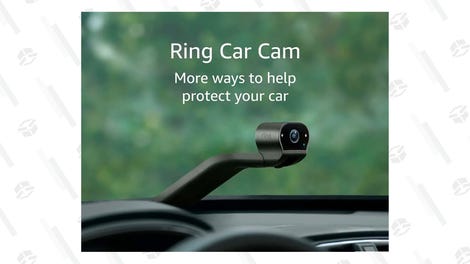 Weinstein has—or had—many powerful allies who helped keep his notoriously boorish behavior out into the public eye. Executives at NBC, where Farrow hosted a talk show, reportedly shot down the explosive story before Farrow took it to the New Yorker.
Weinstein is still MIA, but is supposedly receiving treatment for sex addiction. In January, after dining at a luxury resort in Scottsdale, AZ, a man slapped Weinstein in the face. If only our political leaders had the same courage.