Welcome to WHAT NOW, a morning round-up of the news/fresh horrors that await you today.

If you're Alabama Senate candidate Roy Moore, who's been accused of repeatedly preying on underage girls as young as 14, you've gotta make a hell of a closing pitch on the eve of the election. What team Moore went with on Monday night: I have a Jewish lawyer and I went to a child brothel one time!
Addressing the crowd on Monday night, Kayla Moore, his wife, said: "Fake news will tell you that we don't care for Jews. One of our attorneys is a Jew."
Moore's been confronted by charges of anti-Semitism after voters last month received robocalls from someone identifying as a Washington Post reporter named "Bernie Bernstein" after the paper first published the allegations against him. He's also repeatedly evoked the Democratic mega-donor George Soros—a favorite anti-Semitic dog whistle of some conservatives—calling Soros' agenda "sexual in nature" and implying that he's going to hell for being Jewish.

G/O Media may get a commission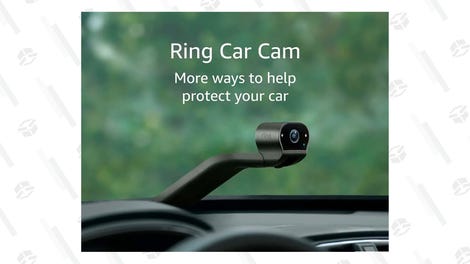 But it didn't stop there on Monday night. Before Moore took the stage, Bill Staehle, a man who served with him in Vietnam, took the mic to share a remarkably tone-deaf war story about how he and he and Moore had accidentally visited a brothel where there were "very young" girls.
"There were certainly pretty girls. And they were girls, and they were young. Some were probably very young, I don't know," Bill Staehle said. He said they didn't know the "private club" they were heading to to celebrate a fellow soldier's end of his tour was really a brothel and said Moore left as soon as he realized.
"That was Roy," he said. "Honorable. Disciplined. Morally straight and highly principled."
WHAT ELSE?

Texas Congressman Blake Farenthold has run an office where "sexually explicit conversations are routine, pickup lines are part of daily life, hiring can be based on looks, tolerance is expected and intolerance of such behavior is career-ending," The New York Times reported. Despite these widening allegations of sexual misconduct, along with an $84,000 taxpayer-funded harassment settlement, few Republicans are calling for Farenthold's resignation.
Jimmy Kimmel brought his 8-month-old son, Billy, who's recovered from another heart surgery, on his show Monday night to make an emotional appeal to Congress to save CHIP, the Children's Health Insurance Program.
For more news and opinions that get under your skin, follow Splinter on Facebook.