It's really hard to tell which side Rudy Giuliani is on. Technically, the former New York City mayor was hired as counsel to President Donald Trump in the Russia probe, but since hitting the TV news talk shows a few weeks ago, he seems to have done more damage to the president than good, legally speaking anyway.
On Sunday morning, Giuliani was back on Fox News, this time to hammer on Trump's latest talking points defense, the so-called "Spygate" scenario. According to the current MAGA narrative, the "Deep State" planted spies in the Trump campaign for some nefarious reason, which didn't seem to help get Hillary Clinton elected but did trigger the special counsel's investigation of Russian meddling. Or something like that.

Anyway, Giuliani, as he is prone to do, shoots from the hip when he's on TV, and on Sunday, he appeared to be simply making things up. Remember Trump's claim on Twitter that former President Barack Obama "wiretapped" phone calls at Trump Tower? Totally true, Giuliani says, except it wasn't really phone surveillance, but rather "human surveillance" (emphasis mine):

[There's] everything wrong with the government spying on a candidate of the opposition party. That's a Watergate. Spygate. I mean, and without any warning to him. And now, to compound that, to make it into a criminal investigation, Bill? That's why this is a rigged investigation. That's why the president's been right from the beginning. Way back when the president said there was surveillance of his campaign, turns out he was right. It was human surveillance, rather than technical surveillance, but surveillance nonetheless.
This bit of truth-bending is part of the script that follows a highly unusual classified briefing Thursday at the Justice Department of Trump lackeys Devin Nunes and Trey Gowdy, along with Emmet Flood, an attorney for Trump, and White House chief of staff John Kelly. At the same time, Trump has been repeating the "Spygate" narrative for several days on Twitter.

G/O Media may get a commission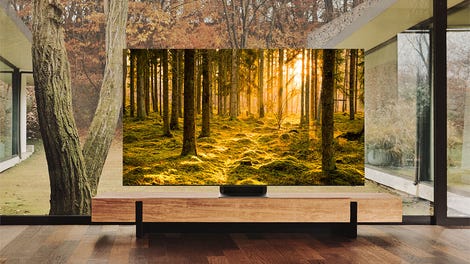 Up to 40% off
Samsung Smart TVs
Pressured by Democrats, the Justice Department also briefed the so-called "Gang of Eight," a group of bipartisan lawmakers from the respective legislative intelligence committees. While those lawmakers were unable to comment on classified information after the meeting, none of them—including the Republicans—appeared to waiver on their support of Special Counsel Robert Mueller's probe.
Democratic House Intelligence Committee member Rep. Adam Schiff told reporters after the meeting that, "Nothing we heard today has changed our view that there is no evidence to support any allegation that the FBI or any intelligence agency placed a spy in the Trump campaign or otherwise failed to follow appropriate procedures or protocols."

But that hasn't stopped Giuliani from claiming the opposite is true. "The whole thing with this investigation that was going on, which we consider spying, was done before Mueller got involved. But it completely taints his investigation," he said.
The former mayor also said his client desperately wants to sit down with Mueller and "explain that he did nothing wrong," but can't, because he fears Mueller will set a legal trap for him by catching Trump in a lie. Which is exactly what a guilty person would say.