Who said the Cold War wasn't back in full force?
Russian newspaper Izvestia said that it has gained access to a draft government program that plans to have a manned colony on the moon by 2030. The paper says Moscow hopes to dispatch the first round of robotic rovers to explore the lunar surface within two years' time.
The program was reportedly prepared by the Russian Academy of Sciences, Roscosmos (a federal space agency), Moscow State University, and several other space research institutes. A three-step plan is outlined.
Robotic crafts would be steadily sent to the moon's surface from 2016 through 2028, when Russia would reportedly be able to send manned missions to orbit the moon.
Finally, manned missions would be sent down to the moon's surface in 2030 in order to set up necessary infrastructure for an inaugural colony, using "local resources," which presumably means the moon will be mined for both construction materials and highly prized rare earth metals.
"Leading space powers will expand and establish their rights to convenient lunar footholds to ensure future opportunities for practical use," the paper quoted from program documents. The sentiment underscores how Russia hopes to be at the forefront of lunar colonization, reminiscent of the 'space race' between the U.S. and the Soviet Union during the height of the Cold War.
G/O Media may get a commission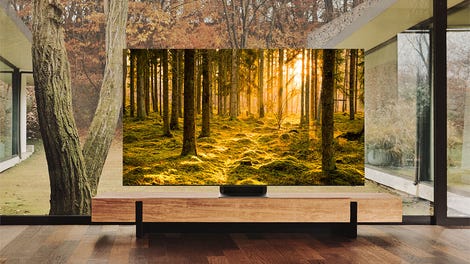 Up to 40% off
Samsung Smart TVs
The U.S. notoriously won the race to the moon on July 20, 1969, when Apollo 11 touched down on the lunar surface.
In total, the mission could cost an estimated 28.5 rubles ($815.8 million), according to Izvestia's report. Russia is said to be hoping to attract private investors to help pay for the ambitious project, while still hoping to maintain the independence of the national lunar program.
In the 1967 Outer Space Treaty of the United Nations, countries are prohibited from laying claim to the moon. But still, the issue has recently been contentious.
The U.S. and China are already butting heads over China's plans to land a rover on the surface. NASA claims China's rover would directly jeopardize one of its ongoing missions.
Yet the prospective rush to mine the moon for rare earth metals is undeniably appealing for all countries.
"China is increasingly putting the pinch on quotas of such elements out of their country," NASA recently wrote in a post titled "Is Mining Rare Minerals on the Moon Vital to National Security?"
From the post: "As the scarcity of these valuable minerals grows, so too does the concern in other nations regarding the availability of this limited resource."
NASA, for its part, began accepting applications from companies who want to mine the moon in January.
Daniel Rivero is a producer/reporter for Fusion who focuses on police and justice issues. He also skateboards, does a bunch of arts related things on his off time, and likes Cuban coffee.