Less than a month after body cameras captured Sacramento police shooting Stephon Clark—an unarmed black man carrying nothing but a cell phone—to death in his grandmother's backyard, the Sacramento Police Department has changed its policy regarding when, and how, police are allowed to turn off their recording devices. The move comes in response to reports that the police who killed Clark turned the sound off on their body cams for several minutes shortly after firing their first shots.

In a memo sent to officers last week, which was obtained on Tuesday by the Sacramento Bee, the SPD wrote that officers "shall not deactivate or mute their BWCs (body worn cameras) until the investigative or enforcement activity involving a member of the public has concluded." The exceptions: during certain discussions with medical professionals; during investigations featuring "sensitive circumstances"; and if a witness requests not to give a statement while being recorded.
Officers must now also say out loud exactly why they are muting or turning off their cameras.
Speaking with the Bee, SPD Deputy Police Chief Ken Bernard explained that muting cameras had previously been allowed by the department.
"Muting is one of those things that we have to take a look at," Sacramento Police Chief Daniel Hahn told KCRA in the days following Clark's death. "Any time there is muting on this camera, it builds suspicion as it has in this case. And that is not healthy for us in our relationship with our community."
G/O Media may get a commission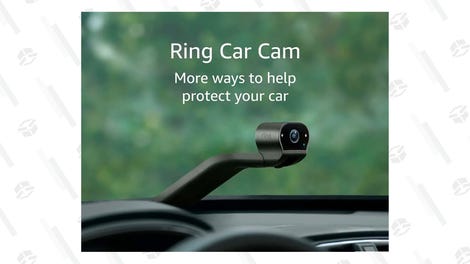 According to Bernard, the SPD is also looking at other aspects of its body camera and microphone policies in the wake of the Clark shooting.
Clark's death has set off a wave of protests around the United States and become the latest flashpoint in the ongoing Black Lives matter movement. In response to the shooting, California lawmakers have begun debating statewide measures to actively restrict the use of deadly force by police.