Joey Gibson, leader of the "Patriot Prayer" group, which believes in God and freedom, or whatever, cited security concerns as the reason he canceled a right–wing "free speech" rally in San Francisco's Crissy Field scheduled for Saturday.
Instead, Gibson wanted to hold a "news conference" in nearby Alamo Square Park, where he expected a showdown with anti–hate counterdemonstrators. But when police began blocking off that park by installing security fencing early Saturday morning, Gibson apparently canceled that event, too.

On Facebook, Gibson said: "I will be doing an indoor news conferance [sic] at 2 pm, then will pop up at random spots in the city to talk with any citizens of SF. Keep any eye on my Page."

Followers of groups like "Patriot Prayer," who are emboldened by President Donald Trump and others currently or formerly serving in his racist administration, love blaming leftist groups like Antifa for the increasing levels of violence at their rallies. Several clashes have occurred at these "free speech" events—which primarily are expressions of racism and white supremacy—along the West Coast and across the country, culminating in what happened at Charlottesville.

And organizers love blaming local officials and police for allowing the violence to happen, or for failing to take the appropriate steps to protect the organizers and scheduled speakers.

G/O Media may get a commission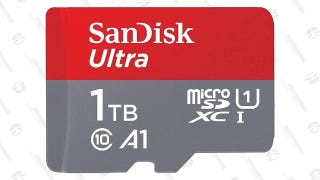 Save $75
SanDisk Ultra 1TB MicroSDXC Card
But is that really the reason Gibson canceled the event? Because San Francisco officials certainly looked like they had the security situation under control well in advance of the permitted rally. Or was it something else?

Maybe Gibson was worried about what happened in Boston last weekend, where a similar rally tanked because the racists were outflanked and outnumbered, and weren't allowed to bring their cosplay body armor and real weapons to do battle.

This also could have been Tuffy Tuffington's doing. Tuffington, a 45–year–old local artist, rallied soldiers of reason on Facebook this week by urging San Francisco dog owners to blanket Crissy Field in dog shit to welcome Gibson and his free–speakers. Many had obliged and were saving up supplies for days. (They had planned on cleaning up afterward, of course.)


"I just had this image of alt-right people stomping around in the poop," Tuffington told The Guardian. Apparently, Gibson and his followers weren't really into that.

Meanwhile, hundreds of counterprotesters continued to march against hate at Alamo Square, where police remained early Saturday afternoon.

And anti–hate demonstrators planned on continuing protests at Crissy Field, where four groups have obtained permits to speak out against racism.
Update, 5:14 p.m: Splinter is livestreaming anti–hate counterdemonstrations in San Francisco, including groups marching from Alamo Square Park to the Mission District. Follow below or at our Facebook page.

We will update this story with any new developments.