Racism amongst the ranks of San Francisco's police force continues. After the March 2015 scandal that saw 14 officers investigated for sending a series of bigoted texts with one another, news broke in late March of yet another racist texting ring within the San Francisco Police Department.
"The N word was used many times. They are of the same nature…as what we saw last year," San Francisco District Attorney George Gascon told the San Francisco Examiner. "These officers are completely unconnected with the 14 we saw last year."
The texts from the 2015 scandal (linked to Ian Furminger, a disgraced former sergeant of the department) were sent between 2011 and 2012; the texts from the latest scandal (attached to officer Jason Lai) were sent between 2014 and 2015. The texts were entered into evidence, the Examiner reported, in a failed prosecution against Lai on corruption charges (Lai was once accused of rape and has also been charged with misusing police information databases).

The details of the texts included in the court documents (obtained by SFist today and readable here) are grimmer than one may imagine:
"I hate that beaner, but I think the nig is worse."

"Indian ppl are disgusting."

"Burn down walgreens and kill the bums."

"Some nig tried to break into a diamond store on powell"

"Ghetto nigs burning down their own city wtf"

"That's some nigger shit"

"Do you know what obama coffee is? Black and weak!"

"Fuckin nigs tryin to loot"
These texts, like Gascon said, resemble the messages exchanged by the officers in 2015. Here are some of the texts, via Gawker:

My wife has 2 friends over that don't know each other the cool one says to me get me a drink nigger not knowing the other is married to one just happened right now LMFAO."

In response to a text saying "Niggers should be spayed," Furminger wrote, "I saw one an hour ago with 4 kids."

"I am leaving it like it is, painting KKK on the sides and calling it a day!"
What does seem clear after two bigoted texting scandals is that something is fundamentally broken within the San Francisco's police department. Gascon, the District Attorney, said as much in an interview with CNN, where he addressed two conclusions he's drawn from this latest scandal.

G/O Media may get a commission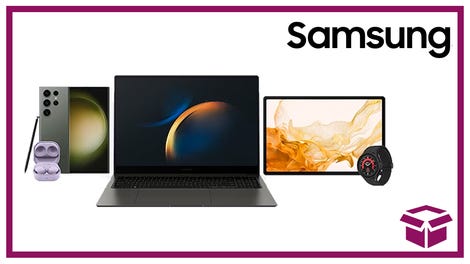 24 hour deals
Discover Samsung - Daily Deal
"No. 1: There's a substantial number of people within the organization that are racist," Gascon told CNN. "And No. 2: There's a culture that has allowed those people to thrive and survive and even promote within that environment."
These opinions and attitudes, of course, shouldn't be taken as innocent, consequence-free banter. Earlier this month, San Francisco police officers shot and killed a homeless man. In text messages above, an officer jokes about "killing the bums."
Police chief Greg Suhr said of the four officers implicated in the latest scandal, three are no longer with the department.
"We're going to be better served without them," Suhr told CNN.
Michael Rosen is a reporter for Fusion based out of Oakland.