School was canceled across West Virginia on Thursday as teachers staged a statewide walkout to demand better pay and treatment.

The state's Department of Education reported that all 55 public school districts in the state were closed. Meanwile, teachers held protests at the Capitol building in Charleston.
The mass protest comes a day after Governor Jim Justice signed legislation that provided a 4% raise for teachers spread out over the next several years. Teachers say that's not nearly enough to cover the rising cost of living expenses and doesn't compare to the higher pay for teachers in nearby states.
Salaries for West Virginia's estimated 20,000 classroom teachers rank 48th in the nation.
G/O Media may get a commission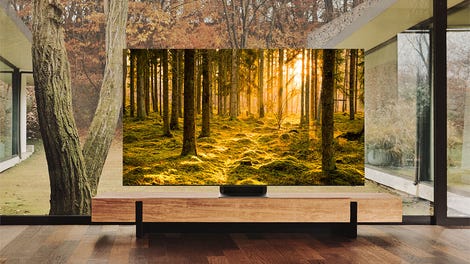 Up to 40% off
Samsung Smart TVs
"There's so many things that our members and our teachers and service personnel are upset about," Wendy Peters, a 3rd grade teacher and union member, told local station WVEA

Peters added that while the protests are currently scheduled to last just two days, it's up to the West Virginia legislature to take the next steps.
"They need to start moving and doing some things," Peters explained. If we have to stay out longer, then we do."
In early February, hundreds of West Virginia teachers staged a smaller walkout resulting in at least three school districts closing entirely due to staff absences.