While most of the Trump administration has thus far been a stumbling failure on policy, Environmental Protection Agency Administrator Scott Pruitt quietly and prolifically has been turning the agency over to the very industry leaders he is supposed to regulate.
The New York Times on Saturday published a disturbing report on all of the environmental protections Pruitt has destroyed in his short term as head of the EPA—actions that undoubtedly will have a long–term impact on people's health.

According to the report, in just four months Pruitt has blocked or reversed 30 environmental rules, the biggest such effort in the EPA's history. Equally troubling, he is ignoring the career scientists and staff at the EPA and allowing Republican state attorneys general and corporate industry leaders to call the shots on policy that directly benefits them, the newspaper said.

Harvard environmental law professor Richard Lazarus called the rollbacks "astounding."

Pruitt's successful lobbying of President Trump to withdraw the United States from the Paris climate accord was the most widely publicized of his recent actions. But listed together, his other moves, while not unexpected, are nothing short of jaw–dropping.

G/O Media may get a commission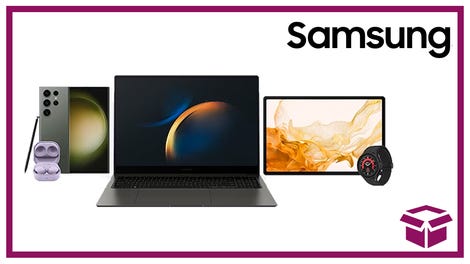 24 hour deals
Discover Samsung - Daily Deal
These include, according to the Times:

Since February, Mr. Pruitt has filed a proposal of intent to undo or weaken Mr. Obama's climate change regulations, known as the Clean Power Plan. In late June, he filed a legal plan to repeal an Obama-era rule curbing pollution in the nation's waterways. He delayed a rule that would require fossil fuel companies to rein in leaks of methane, a potent greenhouse gas, from oil and gas wells. He delayed the date by which companies must comply with a rule to prevent explosions and spills at chemical plants. And he reversed a ban on the use of a pesticide that the E.P.A.'s own scientists have said is linked to damage of children's nervous systems.
The emphasis in that last sentence is mine. What can you say about a man who knowingly would expose children to the toxic pesticide chlorpyrifos, which causes "reduced IQ, loss of working memory, and attention deficit disorders," according to Earth Justice.
Pruitt is outsourcing EPA work to lobbyists and lawyers, the newspaper reported, who have received millions of dollars in the past four years from Exxon Mobil, Koch Industries, Murray Energy, Southern Company, and others. Within the EPA, he is working with the same industry leaders, including former lobbyists for Dow and DuPont chemical companies, to craft policy that directly affects those same industries.

And he kicked off his signature "back to the basics" policy promotional campaign, which really means destroying the EPA from within, last April—at a Pennsylvania coal mine.

The report continues:

An excerpt from his calendar for Feb. 21 to March 31, acquired through the Freedom of Information Act by the energy trade publication E & E News, details multiple meetings with chief executives and lobbyists from oil, gas, chemical, agribusiness and other industries regulated by the E.P.A., as well as with Mr. Pruitt's personally appointed political staff — but few meetings with career employees or environmental groups.
We're all doomed.