Environmental Protection Agency administrator Scott Pruitt is such a prolific crook that his news coverage is averaging about one corruption scandal per day at this point.
Just 24 hours ago, Splinter's Rafi Schwartz wrote about Pruitt's office spending more than $3,200 on stationery items including 12 silver fountain pens that cost taxpayers $130 each and had Pruitt's own signature on them.

Barely a day after that story dropped, The New York Times is now reporting that Pruitt and his son attended an important University of Kentucky basketball game last December and sat in two of the stadium's best seats, owned by billionaire coal executive Joseph Craft III. The section where Pruitt and his son sat was reserved for season-ticket holders who donated at least $1 million to the university, the Times reported.

Craft and his wife had donated more than $2 million to President Donald Trump's campaign and inauguration, and he also was a big donor to Pruitt's state campaigns in Oklahoma. Last year, Trump named Craft's wife, Kelly Knight Craft, ambassador to Canada.
G/O Media may get a commission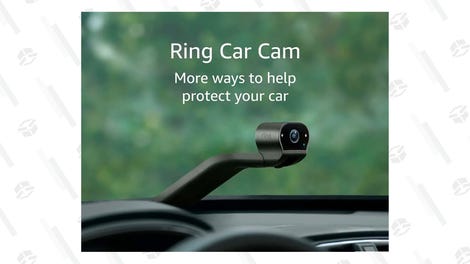 From there, the revelations about the two men's relationship over the years only get worse. In the first 14 months of Pruitt's tenure at the EPA, they met at least seven times, more than Pruitt has met with any environmental group, the Times noted. Coincidentally, Pruitt's attendance at the Kentucky basketball game was not listed on his official calendar. And in the months before the event, Pruitt took several steps to roll back President Barack Obama's environmental legacy in moves that directly benefited Craft's coal-mining company, Alliance Resource Partners.

According to the report:

In October, Mr. Pruitt traveled to Mr. Craft's childhood hometown, Hazard, Ky., where, with Mr. Craft in the audience, he announced the repeal of the Clean Power Plan, an Obama-era policy to curb greenhouse gas emissions from power plants. A month earlier, Mr. Pruitt postponed enforcement of a rule barring coal-powered plants from dumping toxic metals into rivers, a move requested by a coal industry group with Mr. Craft on its board.

Emails and schedules show that Mr. Craft and Mr. Pruitt meet at in Naples, Fla., for a gathering of the National Mining Association's board of directors. Mr. Pruitt even met with the board of Mr. Craft's company in a private dining room at the Trump International Hotel near the White House, according to schedules and emails made public by the E.P.A. in response to records requests.
When Trump signed an executive order in March 2017 to kill Obama's Clean Power Plan, Craft was right there to cheer him on, the Times noted. And Craft and fellow colleagues from the National Mining Association were ecstatic when Trump and Pruitt announced three months later they would pull out of the Paris climate agreement.

If you're exhausted trying to keep up with Pruitt's latest nefarious exploits, you're not alone. The EPA administrator is the target of a dozen investigations and inquiries into his behavior at the agency, from the installation of a $43,000 soundproof booth in his office to the use of multiple email addresses in what appears to be an attempt to circumvent federal law.

None of this seems to matter to Trump, because as EPA spokesman Jahan Wilcox pointed out to the Times, "Administrator Pruitt is focused on advancing President Trump's agenda of regulatory certainty and environmental stewardship."