Last week, EPA Administrator Scott Pruitt was grilled by Fox News' Ed Henry about huge raises that two members of his leadership team received. At one point, Henry asked him rather incredulously: "You run the agency. You don't know who did this?"
Pruitt repeatedly denied knowing about the raises before they became public, which were reportedly rejected by the White House before Pruitt found a loophole in the Safe Drinking Water Act to grant them. "I found out about that yesterday and I changed it," Pruitt told Henry. "I issued a statement yesterday walking back those pay raises that should not have been done."
Reportedly, this was all bullshit.
The Atlantic's Elaina Plott, who reported on the existence and circumstances of the raises last week, reported on Monday that an "internal email" indicates that Pruitt did, in fact, know about the raises before they happened:
In the last few days, top staffers became aware of an email exchange between one of two aides who received such a raise and the agency's human resources division. In mid-March, Sarah Greenwalt, senior counsel to the administrator, wrote to HR in an attempt to confirm that her pay raise of $56,765 was being processed. Greenwalt "definitively stated that Pruitt approves and was supportive of her getting a raise," according to an administration official who has seen the email chain.

A second administration official confirmed the exchange. The email "essentially says, 'The administrator said that I should get this raise,'" the official told me. Both spoke on condition of anonymity in order to discuss the private correspondence.
The Atlantic also reports that the Henry interview left aides scrambling to figure out how to save Pruitt's tail. "My jaw dropped when he said [he didn't know about the raises until a day before the Fox News interview]," one administration official told the Atlantic:

After the interview, top aides, including Jackson, began corralling files that appeared to contradict Pruitt's statements. The two administration officials described it as a way of "getting ahead" of the IG's investigation. Greenwalt's email, however, has proved the most troubling, according to both administration officials. "It's an 'oh, shit' moment that they're trying to figure out before the IG finds the email," said one. "Because it'll be damn near impossible to have Sarah [Greenwalt] explain her way out of it."

G/O Media may get a commission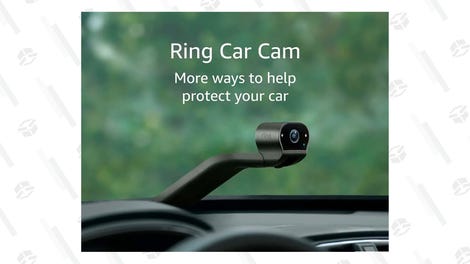 "Administrator Pruitt had zero knowledge of the amount of the raises, nor the process by which they transpired," Pruitt's chief of staff, Ryan Jackson, told the Atlantic in a statement.

This news comes on top of Pruitt getting blasted by the Office of Government Ethics earlier today, as well as multiple Republican senators who voted for Pruitt's nomination criticizing him on national television on Sunday, and an AP report on Sunday which put the cost to the public of Pruitt's massive security detail at a whopping $3 million so far. In other words, just a normal 48 hours in the life of the man in charge of the Environmental Protection Agency.