On Monday, the Supreme Court ruled that Marvel Enterprises will not have to pay royalties to Stephen Kimble for a "web blaster" toy he invented past the expiration of his patent.
The ruling settles a decades-long dispute between Kimble and Marvel. It upholds the precedent set by a 1964 case, Brulotte v. Thys Co., which many economists do not like. But people are paying attention to today's ruling, penned by Justice Elena Kagan, because it has so. Many. Spider-Man jokes.
The Huffington Post pointed out that the "great power" joke isn't the only one written into the decision. There are also references the superhero's explanatory theme song (emphasis ours):

"The parties set no end date for royalties, apparently contemplating that they would continue for as long as kids want to imitate Spider-Man (by doing whatever a spider can)."
G/O Media may get a commission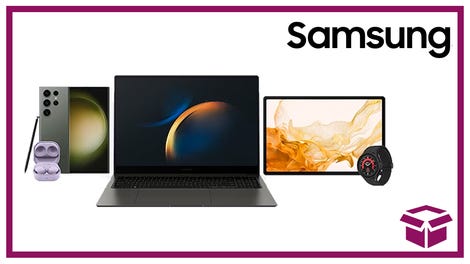 24 hour deals
Discover Samsung - Daily Deal
There's more. Guess how many times Kagan used the word "super"?
Once here, on page three of the ruling:
Twice here, on page ten:
Again here:
And here, with the added bonus "duper":
This is not the first time that Kagan has had a bit of fun with decisions. Back in November, she cited Dr. Seuss in an aside on a ruling involving the fishing of a too-small grouper. She wrote:
The Justices reportedly laughed throughout that hearing (as they did during a recent Abercrombie & Fitch case). Plus, it's not like this case was all that important, anyway. The New York Times wrote back in March:

"Justice Ruth Bader Ginsburg suggested that the case might not be terribly significant, as good lawyers should be able to structure licensing and other agreements in ways that circumvent the Brulotte decision."
Maybe not "terribly significant," but rife for a good Spidey sense joke. Thank you, Kagan, for your wit and your literary allusions, and apologies to Kimble, whose years of pain is fodder for our child-like senses of humor.
Danielle Wiener-Bronner is a news reporter.