Last week, Sheena Between Lodges, a member of the Oglala Sioux Tribe in South Dakota, was brutally beaten into a coma.

According to an interview with her niece by Indianz.com, Between Lodges had long been a victim of abuse, and despite family and friends reaching out to both her and the police, little was done to help her escape her abuser. Then on Nov. 4, Between Lodges was reportedly punched and kicked until she drifted out of consciousness; she laid in the same spot for three days until anyone called the authorities or the medics. Between Lodges, who's currently on life support, regained consciousness on Monday but remains in critical condition. The police have since arrested her boyfriend, who had several outstanding charges against him already, and the FBI is helping the Oglala police in its investigation. A fundraiser has been started to help with her medical costs.
Between Lodges' case is horrific, galling, and, above all, a terrifyingly normal tale for Native women in America. Now, with just six weeks left before the end of the year and its current legislative session, Congress has an opportunity to ensure that cases like hers are no longer lost in the cracks.
On Wednesday afternoon, the Senate Committee on Indian Affairs will hold a business meeting to discuss S. 1942, otherwise known as Savanna's Act. The bill was initially introduced by Heidi Heitkamp in early October and is cosponsored by 11 Democrats and two Republicans, Lisa Murkowski and Thom Tillis.
Savanna's Act is named in honor of Savanna Greywind, a pregnant 22-year-old North Dakota woman and member of the Spirit Lake Nation who was murdered in 2017. Brooke Crews is currently serving a sentence of life without parole for cutting Greywind's baby out of her while she was still alive; her boyfriend William Hoehn is currently serving a life sentence for hiding the newborn child.

G/O Media may get a commission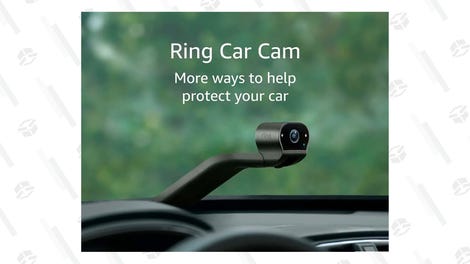 Like in Between Lodge's case, if the grisly details of Greywind's death are unnerving, consider the larger pattern of violence against Native women that her death falls into. According to a 2016 report from the National Institute of Justice, 84.3 percent of Native women experience violence in their lifetimes—55.5 percent reported being victims of domestic abuse while 56.1 percent reported being victims of sexual violence. The issue of violence ties into another disturbing trend, one of Native women disappearing and law enforcement failing either to find them or bring their kidnappers to justice. The Associated Press reported in September that the FBI has 633 open cases of missing Native women, a number already thought to be vastly underreported.
If passed, Savanna's Act would require the Department of Justice to issue annual reports that lay out all the statistics for missing and murdered Native women—it would be the first time in the department's history that it would take the disproportionate rates of violence against Indigenous women into account. Just as critically, the bill would instruct the DOJ to train tribal communities and tribal police agencies on how to better respond to and prevent such cases of violence; it would also provide more "technical assistance" to these communities.
In essence, the bill would allow funding that has long been denied to Native groups and Native women to be directed toward solving one of this country's most troubling and unaddressed trends. But the chances of S. 1942 making it to Donald Trump's desk are slim. Heitkamp lost her re-election bid to Republican Kevin Cramer, meaning that if Savanna's Act is not passed and signed by the end of December—just six weeks from Wednesday's meeting—the bill will expire and have to be reintroduced by another senator or congressman.
Incoming Rep. Deb Haaland of New Mexico—one of two Native women elected to Congress last week—has been vocal about her willingness to champion this issue. Haaland said in a recent interview that the number of missing Native women is "an epidemic," and one she plans on putting the spotlight on when she takes her seat in Congress.
Of course, expecting a first-time House representative to wholly fix issues rooted in a long history of the United States incessantly dragging its feet when it comes to assisting Native peoples is not a plan built on pragmatism but on hope. The fact is that the Senate has a chance to address one of the most underserved communities in the nation, today, at 3 p.m. The committee has a very simple decision in front of it—the senators, none of whom are Native, can either decide to act on an issue that is long overdue for some real solutions, or they can leave the gaping cracks as they are and wait for one of our own to come and fix the shitshow they helped create.
[Update 4:33 p.m. ET]: The Committee on Indian Affairs approved S. 1942 this afternoon during its business meeting. The bill will now move on to be reviewed by the full Senate, who will have until the end of the session to vote on and pass it.