With limited–income health care consumers "scared, anxious, and worried" and insurers backed into a corner by President Trump's sabotaging of the Affordable Care Act, at least 18 states are now suing to stop the administration.
Those states, plus Washington, D.C., joined a lawsuit on Friday in a CA federal court to seek a restraining order and both preliminary and permanent injunctions to require healthcare subsidies under ACA—also known as Obamacare—to continue to be paid by the federal government, The Hill reported.

Leading the legal counterattack is CA Attorney General Xavier Becerra:


Becerra is not alone in his contempt for the president's many recent attempts to undermine the accomplishments of predecessor Barack Obama, including rescinding access to affordable health care by potentially millions of Americans—and then lying about it in self–congratulatory tweets.

Governors on both sides of the aisle also joined in denouncing Trump's executive order, issued on Thursday, which would cut cost–sharing reduction (CSR) payments and end limits on short–term insurance—a recipe for disaster on both fronts. Those payments totaled about $7 billion last year alone.

G/O Media may get a commission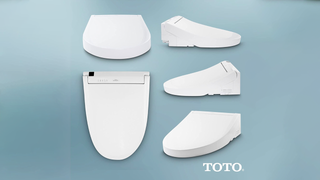 44% off
Toto Washlet Electronic Bidet Toilet Seat
On Friday, the National Governors Association issued a strong statement about Trump's order:

Governors have been clear: funding CSR payments is a fundamental responsibility of the federal government to ensure the stability of insurance markets and health care affordability for state residents.

We are deeply concerned that the Administration has declined to continue these payments, further increasing uncertainty for state marketplaces.
Members of the governors association promised to work closely with Congress to seek "an immediate bipartisan solution to fund CSRs," and they urged Trump to sign any legislation that would come out of the effort.

These subsidies are crucial to helping people on limited incomes cover deductibles and co–pays. Miami nanny Carmen Parra, 64, who depends on the payments for 95% of her deductibles and co–pays, told the Associated Press that she is "scared, anxious, and worried." She is not alone.

IL Attorney General Lisa Madigan, who joined the CA lawsuit, said Trump's order would immediately affect about 175,000 residents in her state who received over $900 each in annual cost reductions. Other states' attorneys general and governors have issued similar strongly–worded statements.

"Ripping healthcare coverage away from millions of people who need it most is not just illegal but unjust," Madigan told the AP. "I will keep fighting this reckless action to ensure Illinois residents receive the healthcare federal law provides."

New York Attorney General Eric Schneiderman also announced that his state would join the lawsuit, saying that the Trump decision "puts the health and lives of New Yorkers and families all across America at risk."

Watch Schneiderman's press conference:
 

Trump's order came just weeks before the start of open enrollment for Obamacare, when people who can't access insurance through their employers can pick plans. The president has been busy defunding other parts of the program as well in an effort to force ACA to implode.

For all of this, Donald Trump seems quite pleased with himself, expressing on Twitter Saturday morning that he is "Very proud of my Executive Order which will allow greatly expanded access and far lower costs for HealthCare. Millions of people benefit!"

Perhaps in Trump's head millions will benefit. In the real world, not so much.
In another first, Trump also bragged about trashing the stock market: