It's been nearly two months since Congress failed to reauthorize a critical program that provides health insurance for 8.9 million kids and some 370,000 pregnant women—the Children's Health Insurance Program (CHIP). As Congress continues to drag its feet refunding the roughly $15 billion program, states across the country are preparing to inform families that their coverage may soon expire.
As The Washington Post noted, CHIP provides crucial care for families who earn too much to qualify for Medicaid, but can't afford private insurance. CHIP covers immunizations, check-ups, and prenatal care at little to no cost.
Some states have access to more funds than others, but at least 11 states will deplete their funding by the end of January if congress doesn't act. By the Centers for Medicare and Medicaid Services own analysis, a majority of states will "exhaust all available federal CHIP funding" by March, 2018. But in Arizona, California, Oregon, Ohio, and Minnesota, the situation is extremely dire—their funds are projected to run out "before" or "shortly after" December.

In Texas, where nearly 400,000 children are covered by CHIP, funds are projected to run out by January. Virginia, Utah, Washington, and Pennsylvania, are expected to run out of CHIP resources by February, meaning millions of children are at risk of losing access to preventive care in a matter of months simply because a Republican-controlled congress doesn't consider CHIP a priority.

G/O Media may get a commission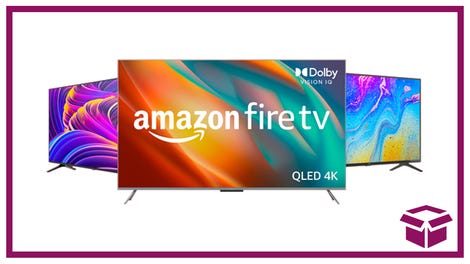 Ooh. stunning.
New Amazon Fire TVs
Senator Orrin Hatch of Utah, a Republican who chairs the Finance Committee and authored an original version of CHIP in 1997, has shown little urgency in reauthorizing funding. In a statement, Hatch said he was working with his colleagues to "advance this bill in a fiscally responsible manner," but he offered a decidedly different tone when pressed about CHIP by Democratic Senator Sherrod Brown of Ohio last week. "I'm not starting with CHIP," Hatch replied.
Andy Slavitt, who was the CMS administrator under President Obama, told The Post he was baffled by congress' inability to act, considering CHIP's popularity. "It's a core program that many low-income families rely on. It's widely acclaimed to be a success. We're operating in a mode that we don't do anything until it's an absolute crisis, and we're creating more crises that don't need to happen," said Slavitt.