Disturbing new video published online on Wednesday night shows Michael Sabbie, a black 35-year-old father of four, pleading with corrections officers for medical attention—yelling "I can't breathe" almost 20 times—after being violently subdued in jail, Bi State Jail, a facility that sits on the border of Arkansas and Texas.
On July 22, 2015—the morning after the incident—Sabbie was found unresponsive in his cell. A medical examiner deemed his death "natural." He died just a week after Sandra Bland was found dead in a Texas county jail after her arrest during a traffic stop.
The disturbing video, which was first published by The Huffington Post, shows five officers pile on top of Sabbie, who gasps: "I can't breathe." As the video rolls, an officer insists that Sabbie, who is lying face down on the jail floor, is "resisting" as a sixth officer pepper-sprays him in the face.
As two officers press him up against the wall, which one officer on the video identifies as being near the jail medical center, Sabbie says again, "I can't breathe, sir. Please, please! I got pneumonia."
G/O Media may get a commission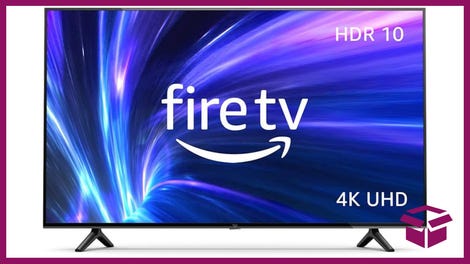 42% Off
Amazon Fire TV 50" 4K Smart TV
Warning: this video is graphic and disturbing to watch.
After sitting in the nurse's office, officers lead Sabbie, who is still audibly gasping for breath, into the showers to wash the pepper spray out of his eyes.
"I'm sorry, I'm sorry, I'm sorry," Sabbie pleads with officers before collapsing in the showers. Officers got him back on his feet before leading him back to his cell.
Sabbie's repeated pleas inevitably bring to mind the killing of Eric Garner, who was choked to death by a New York Police Department officer while yelling, "I can't breathe." His mistreatment in jail also recalls the death of both Bland and many other prisoners, including Terrill Thomas, whose death from severe dehydration in a Milwaukee jail cell was recently ruled a homicide.
As HuffPost reported, Sabbie had been in custody for about 48 hours when he died. That same day, he had pleaded not guilty to a domestic violence charge during a court appearance where a court officer saw him "sweating very heavily and coughing." Sabbie told the judge he had been coughing up blood and needed to go to a hospital.