Update, Sunday, 1:19 p.m. ET: The harrowing stories of Saturday's mass shooting at the Chabad of Poway by a white, neo-Nazi terrorist are now being told as the nation mourns yet another attack fueled by hate.
Sixty-year-old Lori Kaye of Poway was killed after she threw herself in front of Rabbi Yisroel Goldstein to shield him from the attack. Goldstein had his fingers shot off, but his life was saved, thanks to Kaye, who Goldstein said had helped to build the Chabad of Poway decades ago.
Congregation member Roneet Lev told the Los Angeles Times that Kaye had gone to the synagogue to say a prayer for her mother, who had recently passed away. "The irony is, people will be saying it for her now," Lev told the Times.
Also injured was an 8-year-old girl, Noya Dahan, who was struck by shrapnel in the face and legs.
Almog Peretz, 34, also was injured by shrapnel while protecting his niece. According to CNN, Peretz was visiting from Israel for Passover.
G/O Media may get a commission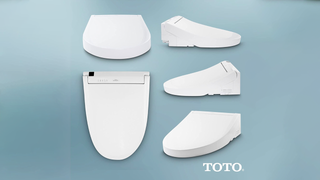 44% off
Toto Washlet Electronic Bidet Toilet Seat
Based on witness accounts, it appears that the shooting stopped when the gunman's AR-15 jammed. The 19-year-old attacker, a white supremacist neo-Nazi Christian, fled the scene and was shot at by an off-duty Border Patrol officer serving as a security guard. One of those shots struck the attacker's vehicle, but did not injure him. The shooter then called 911 to report that he was involved in the shooting. He was pulled over and taken into custody.
"We strongly believe that love is exponentially more powerful than hate. We are deeply shaken by the loss of a true woman of valor, Lori Kaye, who lost her life solely for living as a Jew," Rabbi Yonah Fradkin, executive director of Chabad of San Diego County, said in a statement reported by the Associated Press.
Update, Saturday, 7:01 p.m. ET: NBC News has identified the suspect as 19-year-old John T. Earnest of San Diego. Earnest, who allegedly entered the Chabad synagogue of Poway on Saturday morning and began firing, published a "manifesto" online shortly after 10 a.m. local time, NBC 7 San Diego reported.
Earnest's missive points to the fact that Saturday's shooting on the last day of Passover was inspired by the Christchurch mosque shootings in New Zealand in March, which left 50 people dead, and the mass shooting at the Tree of Life Synagogue in Pittsburgh exactly six months ago, which killed 11 people.
NBC 7 characterized the manifesto as being "[f]illed with racist rants and quotes from the Bible."
Earnest, a white nursing student, also claimed credit for an arson attack at a mosque in Escondido, CA, last month. "During that incident, Earnest spray-painted messages referencing the New Zealand mosque shooting," NBC 7 reported.
Of note, following the Christchurch attack, New Zealand's chief government censor banned a "manifesto" written and disseminated online by the perpetrator, a white supremacist.
Update, Saturday, 5:34 p.m. ET: Authorities said during a news conference Saturday afternoon that a 19-year-old male suspect has been arrested after calling the police to report the shooting. The suspect was pulled over in his vehicle and arrested without incident. He had an AR-style rifle on the front seat of his car.
The suspect is a resident of San Diego, and reportedly had circulated a type of "manifesto" online. Police said they have obtained copies of the suspect's social media accounts and the letter, and are reviewing them as part of the investigation.
Authorities released no further information about the suspect. Among the victims, one woman was killed, while a girl and two men remain in the hospital.
According to San Diego County Sheriff William Gore, an off-duty Border Patrol officer was inside the synagogue at the time of the attack and fired at the suspect as he fled, the Associated Press reported.
Federal agents have joined the investigation, and about 100 people are waiting to be interviewed by police.
President Donald Trump responded to the attack by saying, "Hard to believe. Hard to believe."
"At this moment it looks like a hate crime. My deepest sympathies to all of those affected," Trump said before departing for a rally in Wisconsin.
A follow-up news conference will be held in two hours.
Original post continues here:

The San Diego County Sheriff's Department has a 19-year-old male suspect in custody following a shooting at the Chabad of Poway in San Diego County that left one person dead and three others injured.

The shooting occurred just before 11:30 a.m. local time, as a Passover Holiday Celebration was underway to mark the last day of Passover.

Poway Mayor Steve Vaus told NBC News that one person has died. The synagogue's rabbi also was injured, Vaus said.
Vaus told CNN, "I have heard that this was definitely someone with hate in their heart. Hate toward our Jewish community, and that just will not stand."
Police are now investigating the shooting as a potential hate crime, several media reports said.
Poway is a city of about 50,000 residents located 20 miles north of San Diego.
According to the sheriff's office, "A man has been detained for questioning in connection with a shooting incident at the Chabad of Poway synagogue. @SDSOPoway Deputies were called to Chabad Way just before 11:30 a.m. There are injuries. This is a developing situation."
Those injured, which included children, according to initial reports, have been taken to a local hospital.
A police spokesman said no remaining suspects currently are at large. Sgt. Aaron Meleen of the San Diego County Sheriff's Department said victims are in "varying states of injuries," and that it was an "extremely chaotic scene, with people running everywhere," USA Today reported.
The shooting happened exactly six months after an anti-Semitic and anti-immigrant gunman killed 11 people at the Tree of Life Synagogue in Pittsburgh, PA.
This is a developing story. Check back for updates.