Health officials in Paraguay have denied an abortion for a 10-year-old girl who was raped, allegedly by her stepfather, and is now five months pregnant.
The girl, whose identity is being protected, was admitted to a hospital earlier this month in Paraguay's capital, Asuncion, complaining of stomach pains. Doctors discovered she was pregnant.
This week, Paraguayan health officials rejected a petition from the girl's mother to allow her to terminate the pregnancy. Instead, the girl is being transferred to a Red Cross hospital for monitoring and reportedly may soon be moved to a center for young mothers.
In Paraguay,  abortion is only permitted in instances to save a mother's life, but is not allowed in cases of incest, rape or malformation of a fetus. State doctors don't consider the 10-year-old girl's pregnancy to be life-threatening.
Human rights groups, however, are urging the government to reconsider its decision, citing the risk that pregnancy poses to young girls.
G/O Media may get a commission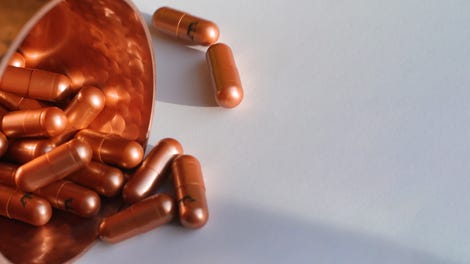 health
The Lyma Supplement
"Forcing this child to carry a baby to term, against her will, could have devastating health consequences," said Guadalupe Marengo, Americas deputy director at Amnesty International.
"The physical and psychological impact of forcing this young girl to continue with an unwanted pregnancy is tantamount to torture," she said. "The Paraguayan authorities cannot sit idly by while this young rape survivor is forced to endure more agony and torment."
A Paraguayan hospital official acknowledged the girl's pregnancy is high-risk. But one leading doctor is speaking out against the girl's efforts to terminate her pregnancy.
"Performing abortions after the 20-week period are simply not recommended," Luz Torres, president of the Paraguayan Obstetricians Association, told local radio.
According to reports, the girl did not know she was pregnant, and her mother carried her to the hospital worried the girl had developed a tumor. The mother has since been detained on suspicion of being an accomplice to sexual abuse. Officials are reportedly investigating her husband, whose whereabouts are unknown.
The case has cast a light on a growing problem of young pregnancies in Paraguay. According to government statistics, two births a day are to girls between the ages of 10 and 14.