This week, David Bowie released the eponymous track off his forthcoming album, "Blackstar." It's 10 minutes long, and, as has been his habit recently, comes with a creepy video.
https://www.youtube.com/watch?time_continue=599&v=kszLwBaC4Sw
The good news here is that Bowie is still alive. But is David Bowie still relevant in 2015, and if not, does it matter?
"Blackstar" itself is solid, thanks to Bowie's breaking out his secret weapon: extremely tasteful saxophone. If you stop reading after that sentence, that's fine, but you'd be well advised to dip into the B-sides of his Berlin trilogy, or gems like "Tiny Girls" from Iggy Pop's "The Idiot," which Bowie produced, to know what I'm talking about. Have a listen:
Bowie's mainstream legacy in the U.S. has always been slightly muddled. He's had just two No. 1 singles, which benefitted, in the first case, from the faint vocals of John Lennon ("Fame"), and in the second, from a throwaway guitar lick by Stevie Ray Vaughan ("Let's Dance"). Most mainstream "listeners" would probably admit they know him best for his tumescent turn in Jim Henson's "Labyrinth."
G/O Media may get a commission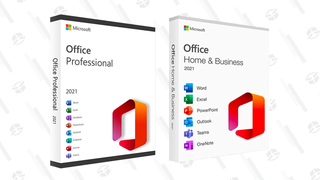 89% off
Microsoft Office Professional 2021 Lifetime License
Indeed, Vice has declared his influence in 2015 "massive"…
…But the lead image in this story is of Bowie the muppet, and the story focuses on his status as an icon for sexual liberation.
That was then. This is the Bowie's current look:
What the Vice article does prove is that Bowie's biggest audiences today come as much from young, indie-minded crowds as they do listeners from his own generation—and indeed the former group might be greater in size given that in some Baby Boomer circles there was a homophobic-tinged avoidance of his music.
So this is the audience for "Blackstar." But will the album leave a lasting mark on them? It seems unlikely—at least for now. If Bowie's most ardent fans now in their 20s and 30s, they are likely identifying most with albums Bowie made …. in his 20s and 30s. That's something the Vice article makes clear.
Another aging white male rock icon finds himself in the same predicament: John Cale, the Velvet Underground's second-most-important member, last week released a video called "Close Watch" (a call back to "I Keep A Close Watch" from his Helen of Troy album?).
https://www.youtube.com/watch?time_continue=315&v=Trotjp3yCPw
To increase the chances his song leaves a mark, Cale has enlisted indie rock goddess Amber Coffman from Dirty Projectors. But her presence is barely felt. Cale's last song was way more powerful, since it dealt directly with the passing of his friend, Lou Reed.
Even young crowds can imagine what it is like for an old man to lose a close friend. But are these same fans really interested in unpacking Bowie's enigmatic lyrics about "the day of execution" in "Blackstar?"
What seems to be happening is that these artists' most ardent fans keep going back in time to try to find ways of making them relevant. There is thus a time warp afoot, meaning that to truly appreciate later period works by these artists, they'll have to wait until their 70th birthdays.
Rob covers business, economics and the environment for Fusion. He previously worked at Business Insider. He grew up in Chicago.