Disney's latest live-action reboot, Cinderella, hit theaters on Friday — and while there's no shortage on tacky ensembles to pay homage, we're here to help you look less like you scoured your closest discount store for memorabilia, and more like the classy, elegant fangirl you are. Check out these v. chic Cindy-inspired items:
Cinderella leggings
$80, BlackMilkClothing.com
These understated yet intricately detailed tights are a great conversation starter, but in the way you'd want people to be discussing your outfit.
Positive Vibes choker
$35, shop.nylon.com
Cinderella's choker is hella iconic, but why would you want to wear a boring one when you could wear one like this? Super chill AND a great homage.
Cinderella rave-bra
G/O Media may get a commission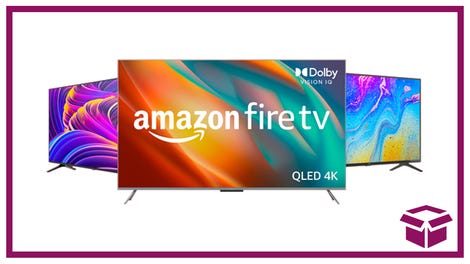 Ooh. stunning.
New Amazon Fire TVs
$45, Etsy
Like any raver, you understand the importance of the little bits of clothing that covers your drug-addled body. If you plan on only wearing undergarments, this is a great place to start.
Peasant Cindy dress
$35, HotTopic.com
Hot Topic launched a full Cinderella line on their site in anticipation of the movie. This peasant-Cindy dress isn't over the top, but the inspiration is pretty clear.
Bibbidi Bobbdi Boo tee
$30, Kohls.com
In the same vein as Hot Topic, Lauren Conrad (real life Cinderella sans the humble beginnings) launched a Cinderella line for Kohl's department stores. The shirt is chic, but doesn't look like Disney threw up all over it, and we love that.
Clear and blue flatforms
$78, NastyGal.com
Can we all agree that glass shoes are impractical? Step too hard and you've got shards and pain all over your pedicure. Here's an alternative: clear shoes that give the same effect. Stay casual in plastic shoes that still make an impression.
Akilah Hughes is a comedian, YouTuber, and staff writer and producer for Fusion's culture section. You can almost always find her waxing poetic about memes and using too many emojis. 🍕