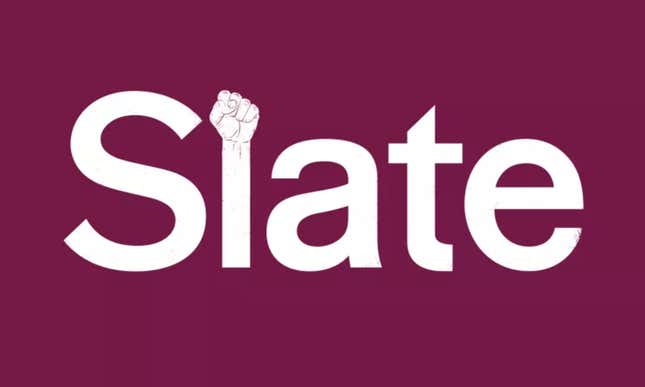 Editorial staffers at Slate escalated their unionization battle with their company's corporate bosses on Friday, accusing them of resorting to familiar anti-union tactics in their contract negotiations.
The Slate Union made the charge in a series of tweets on Friday, saying that management was insisting on forcing the union to represent members even if they didn't pay union dues.
Slate staffers voted in January to unionize with the Writers' Guild of America East by a margin of 45-7. (The WGAE also represents Splinter through the Gizmodo Media Group Union.)
Slate's unionization effort has been met with significant pushback by the site's management, particularly Slate Group Chairman Jacob Weisberg. In a March 2017 letter to staff obtained by Splinter, Weisberg—a former editor of the site—denounced the push, saying that a union would hamper Slate's "flexibility and fluidity."
I have reached out to Slate for a response and will update this post if I hear back.