Donald Trump has settled on Gov. Mike Pence of Indiana as his running mate on the Republican presidential ticket.
Pence was on a short list of candidates that also included former House Speaker Newt Gingrich and New Jersey Gov. Chris Christie. Like Christie and Gingrich, Pence has had a long career in government. But he's less well-known to a national audience.
Trump has elevated self-contradiction to an art form, of course, so he could still change his mind before his big, beautiful announcement on Friday morning. But in the meantime, let's get to know Mike Pence!
He's most famous for signing egregious anti-LGBTQ legislation
In 2015, Mike Pence made national headlines by signing a draconian so-called "religious freedom" bill that gave businesses the right to discriminate against LGBTQ people. After a number of major businesses decided to take their business away from Indiana, Pence appeared unprepared for the backlash. He has since attempted to limit the political damage of the law, but has not given in to activists' call for a full repeal.
G/O Media may get a commission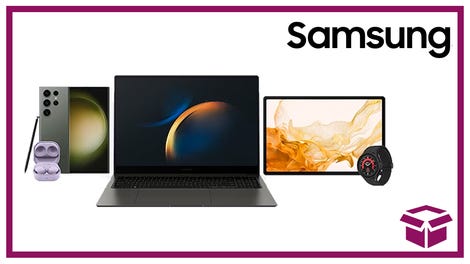 24 hour deals
Discover Samsung - Daily Deal
Miley Cyrus thinks he's an asshole
She said so during the furor over the "religious freedom" bill. Take it away, Miley:
He once compared his native Indiana to … Baghdad
In 2007, Pence took a trip with a congressional delegation to Iraq. In Baghdad, he tried to put a bright face on the Bush administration's misadventure by writing on his blog about his experience at a local bazaar. "[W]e milled around this marketplace in downtown Baghdad for more than an hour," Pence wrote. "I told reporters afterward that it was just like any open-air market in Indiana in the summertime."
The Indiana press did not take kindly to the comparison, noting that there had been no "shootings or car bombings" at any Indiana markets. A Baghdad merchant also took issue with Pence's characterization of the encounter, telling The Associated Press that during the visit, U.S. officials had "sealed off the area, put themselves in flak jackets, and walked in the middle of tens of American soldiers."
Women everywhere are telling him about their periods
Pence signed one of the most restrictive abortion laws in the country in March. Thus was born the Periods for Pence movement, in which women decided that if the governor wanted to involve himself so thoroughly with their reproductive systems, they'd be happy to oblige.
His anti-communist cred is 💯
During the early days of the Obama administration, it was discovered that green jobs "czar" Van Jones had once described himself as a "communist" when discussing his political radicalization after the police beating of Rodney King.
As head of the House Republican Conference at the time, Pence led a red-baiting campaign to get Jones thrown out of office that ultimately ended in Jones' resignation. After leaving the administration Jones became a frequent guest on CNN, where he's now a paid contributor.