Over the past several weeks, a hacker group calling itself "GOP" or "Guardians of Peace" has been leaking devastating amounts of data about Hollywood mega-studio Sony Pictures onto the Internet, along with vague, threatening messages about further leaks to come.
On Tuesday, the group (or someone purporting to be the group) made its gravest threat yet, singling out Sony Pictures' controversial North Korea comedy "The Interview" by name for the first time, and promising a "bitter fate" to "those who seek fun in terror." It's been an especially bad day for the studio – earlier, two former Sony Pictures employees filed a lawsuit against the company, claiming that their personal data was exposed due to insufficient security practices. And now, with the threat of violence against people who see "The Interview" in theaters, the group has escalated its retaliatory stance.
The new e-mail from GOP reads:
Warning
We will clearly show it to you at the very time and places "The Interview" be shown, including the premiere, how bitter fate those who seek fun in terror should be doomed to.
G/O Media may get a commission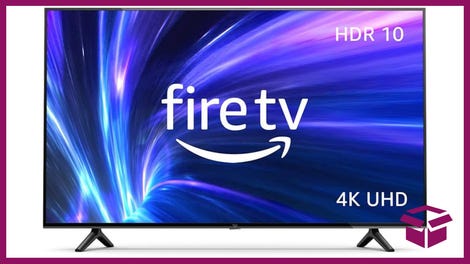 42% Off
Amazon Fire TV 50" 4K Smart TV
Soon all the world will see what an awful movie Sony Pictures Entertainment has made.
The world will be full of fear.
Remember the 11th of September 2001.
We recommend you to keep yourself distant from the places at that time.
(If your house is nearby, you'd better leave.)
Whatever comes in the coming days is called by the greed of Sony Pictures Entertainment.
All the world will denounce the SONY.
The note, posted on Pastebin, was accompanied by links to torrent files, similar to the batches sent out on several prior occasions. The new files are labeled "Christmas gift: Michael Lynton." (Lynton is Sony Pictures' CEO.)
As of now, "The Interview" is set to be released on December 25th. Studio executives had previously debated whether some parts of the movie would be needlessly provocative and gory. A call to Sony Pictures was not answered.