Since the 2016 election, many media outlets, including Splinter, have dusted themselves off and resolved to Understand America Better. Publications are taking bus trips to "listen to America," soliciting pitches about inequality "from all corners" of the U.S., opening new bureaus in Texas and Montana, and hiring conservatives for their op-ed section. The undertone of many of these initiatives seems to be: How can we understand Trump supporters better?
As more and more outlets announce these changes, it's dawned on me that the goal of Splinter's own "Think Local" virtual bureau project—a series of road trips to recruit local, embedded writers across the country—is somewhat different. We certainly care about demystifying Trump voters, but we care more about covering the ways in which this political era is affecting the most vulnerable. And we care about tracking the resistance and all of its ebbs and flows.
During my previous two road trips through Texas and the Rust Belt, the most valuable stories I assigned weren't about the people wanting to build a wall at the border, but the terrified people who live there. Not about the people who want a Muslim ban, but the actual Muslims that'd be hurt. Not about white supremacists, but the local activists fighting against them.
With that in mind, I'm announcing my third road trip, this time across the South—a region known not only for its fraught racial past but its powerful movements to correct that past. Starting in October, I'll be driving through the Carolinas, Georgia, Mississippi, Alabama, Tennessee, and Louisiana to meet writers and photographers who focus on social justice issues.
As usual, the bigger cities are on the agenda—Atlanta, Charleston, Raleigh/Durham, Jackson, New Orleans, Birmingham, Memphis—so if you're there, I'd love to hear from you. (Here are our pitch guidelines.) But I also plan to visit rural parts of these states, so feel free to reach out if you're living outside the cities and are a journalist, activist, or just want to alert me to a good story. Email me or slide into my DMs.
G/O Media may get a commission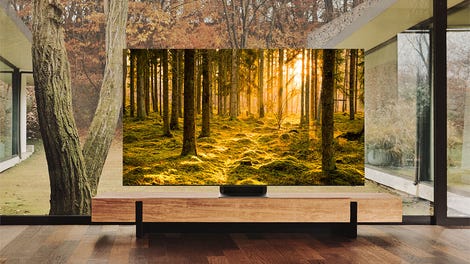 Up to 40% off
Samsung Smart TVs
Read stories from our Think Local virtual bureau project here.