St. Louis, MO, raised its minimum wage to $10 in 2015. Since then, the city ordinance has been contested in court by small businesses and it was only in January of 2017 that the workers actually saw a $10 minimum wage. They won't be paid a livable wage for much longer, however.
Missouri's state legislature passed a bill prohibiting cities or municipalities from implementing their own minimum wage — essentially mandating a statewide minimum wage of $7.70, according to the St. Louis Post-Dispatch. This means that on Aug. 28, when the bill goes into effect, St. Louis will be forced to lower its minimum wage from $10 to $7.70.

Reluctant to sign a bill that might paint him as heartless (it would), Missouri's governor, Eric Greitens, decided not to sign the bill. Greitens's choice is merely symbolic since the bill will still be implemented without his signature. While Greitens clearly didn't want to isolate a large swath of potential St. Louis voters by giving the law his blessing, he didn't speak highly of the city's minimum raise increase.

"Politicians in St. Louis passed a bill that fails on both counts: it will kill jobs, and despite what you hear from liberals, it will take money out of people's pockets," Greitens said in a statement. "The St. Louis politicians who did this claim it will help people. It'll hurt them. This increase in the minimum wage might read pretty on paper, but it doesn't work in practice."

Explaining why he opted against signing the bill, Greitens played the old politicians politicking card:
"Politicians in the legislature could've come up with a timely solution to this problem. Instead, they dragged their feet for months. Now, because of their failures, we have different wages across the state. It's created uncertainty for small businesses. And it all could have been avoided if the politicians had done their job on time. I disapprove of the way politicians handled this. That's why I won't be signing my name to their bill."
G/O Media may get a commission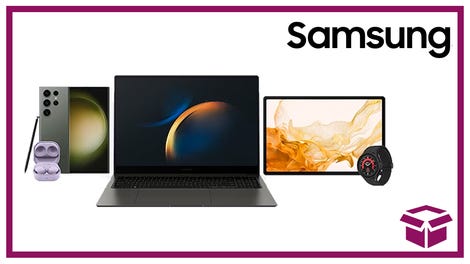 24 hour deals
Discover Samsung - Daily Deal
Greitens didn't have to sign his name to the bill, providing him with plausible deniability during a reelection campaign, but he's also ostensibly getting what he wants — a lower minimum wage. He made that clear when referring to Seattle's minimum wage increase.
"The minimum wage went up, and the results are heartbreaking: the average worker in the city lost $125 a month," Greitens said. "That's $1,500 a year because jobs were lost and hours were cut. Liberals say these laws help people. They don't. They hurt them."
Here's something Greitens won't admit either: $7.70 an hour is not enough money for anyone to survive, especially in St. Louis where the average cost of renting a one-bedroom apartment just outside the city's center is roughly $750 a month.