Activists protesting the construction of the Dakota Access Oil Pipeline are alleging that police violence is responsible for the severe, potentially life-altering injuries sustained by one protester during violent clashes on Sunday night.
Sophia Wilansky, 21, could need to have her left arm amputated following what anti-pipeline activists claim was a direct hit from a police-fired concussion grenade on Sunday evening.
"The best-case scenario is no pain and 10-20% functionality," Wilansky's father Wayne told The Guardian newspaper. ""She's devastated. She looks at her arm and she cries."
As doctors raced to assess and address the extent of Wilansky's injuries, law enforcement officials pushed back on claims that they were responsible.
"It wasn't from our law enforcement, because we didn't deploy anything that should have caused that type of damage to her arm," Morton County sheriff's spokeswoman Maxine Herr told the LA Times. "We're not sure how her injury was sustained." Herr went on to suggest that Wilansky may have been among a group of protesters "rigging up their own explosives."
G/O Media may get a commission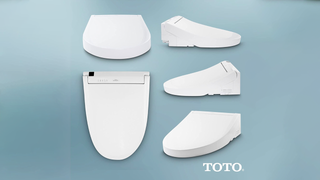 44% off
Toto Washlet Electronic Bidet Toilet Seat
However, activists and reporters on the ground say there were some sort of explosive devices used by police during the clash. According to a statement from the Standing Rock Medic and Healer council, "Projectiles in the form of tear gas canisters, rubber bullets, and concussion grenades led to numerous blunt force traumas including head wounds, lacerations, serious orthopedic injuries, eye trauma, and internal bleeding."
Truthdig correspondent Donald Kaufman also reported the use of "some kind of flash or stun grenade"—a claim repeated by musician Martyn LeNoble, who tweeted from the protests.
Michael Basillas, who claims to be friends with Wilansky, said she was simply handing out water to protesters on the front lines of Sunday night's confrontation. "The violence did come from the police," Basillas stated in a video posted to Facebook on Monday evening. "And we are prepared to hold them accountable for their action."
Basillas has also launched a crowdfunding effort to cover the costs of Wilansky's medical expenses; in l2 hours, that campaign raised nearly $150,000 of if it's $180,000 goal from more than 5,000 donors.
"[Sophia has] been an active participant and family to the activist groups NYC Shut It Down and Hoods4Justice," Basillas explained on the campaign page. "Sophia has always been committed to confronting injustice through vigilance and resistance."
Sunday night's protests also featured video of police using water cannons on activists in sub-freezing temperatures. Critics claim the oil pipeline, which is designed to pump crude south through four states, will threaten the sacred waters of neighboring Native people's lands.