The State Department on Wednesday issued a new travel warning for Venezuela, advising U.S. citizens to stay away from the country's widespread street protests because they may "pose a security risk."
Anti-government demonstrations began in February and have resulted in violent confrontations with security forces and counter-protesters. Forty-two deaths and thousands of arrests have occurred in connection with the protests.
"U.S. citizens should attempt to avoid demonstrations and leave the area if a protest moves closer to their location," the State Department said in an announcement.
The travel warning comes almost four months after the protests started, when students took to the streets of Caracas and other cities to speak against food shortages, economic instability and rampant violent crime under the regime of President Nicolas Maduro.
According to one estimate, Venezuela had one of the highest murder rates per capita in the world last year (79 per 10,000 residents), the State Department notes. Kidnappings, carjackings and muggings are especially common in large cities. U.S. citizens are warned not to travel in groups, wear jewelry in public, display cash, credit cards or mobile phones, and generally "be vigilant of their surroundings at all times and in all locations."
G/O Media may get a commission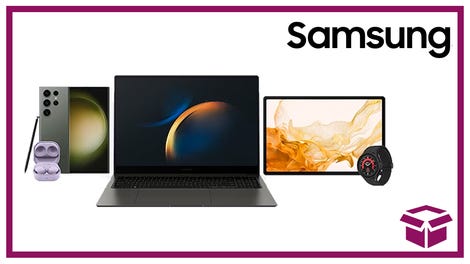 24 hour deals
Discover Samsung - Daily Deal
Venezuelan security forces have been accused of "systematic" human-rights abuses against demonstrators, including breaking bones, denying medical treatment, threatening rape and issuing death threats. Many middle-class Venezuelans have fled the country for the U.S. due to the violence.
When asked about the timing of the warning, a State Department official said that it was a "regular update" of an existing advisory for U.S. citizens traveling in Venezuela that was issued last November.
The travel warning also comes as Congress has advanced legislation that would sanction Venezuelan government officials involved in the violent response to the protests. The House of Representatives last week passed a sanctions bill, and the Senate Foreign Relations Committee approved a similar measure the week before that.
The Obama administration, however, has been reluctant to embrace sanctions, instead preferring that the Venezuelan government and opposition negotiate a political settlement. Talks between the two sides reportedly stalled last month, angering Secretary of State John Kerry.
"Regrettably, there has just been a total failure by the government of Venezuela to demonstrate good-faith actions," Kerry said during a trip to Mexico City in May. "What is important is for the Venezuelan government now to honor the dialogue process and to restore the civil liberties of opposition leaders who have been unjustly imprisoned."
This story was updated with a comment from the State Department.
Jordan Fabian is Fusion's politics editor, writing about campaigns, Congress, immigration, and more. When he's not working, you can find him at the ice rink or at home with his wife, Melissa.