Sterling K. Brown is currently two for two with the Emmys. Last year, he took home the gold for The People v. O. J. Simpson. Tonight, he won Outstanding Lead Actor in a Drama Series for This Is Us, becoming the first black man in 19 years to do so. And I hereby nominate Sterling K. Brown for an Emmy for Outstanding Writing for An Emmy Acceptance Speech, because his was funny, thoughtful, irreverent, and full of humility...until he was rudely cut off.

Before anything like this happened for your boy, I was a fan—first, last and always, a fan. So my fellow nominees, I'm a fan. I love you all. This [award] right here, when i think about it—like, Walter White held this joint. Dick Whitman held this joint. I may have lost some of y'all, but you know, Google it.

And 19 years ago, Detective Frank Pembleton held this joint, as impeccably played by Andre Braugher. I just want to say Mr. Braugher that whether it's at Stanford University or on this stage, it is my supreme honor to follow in your footsteps.
Brown also thanked his castmates, deeming them "the best white TV family that a brother has ever had, better than Mr. Drummond, better than the white folks that raised Webster" and shouted out Ron Cephas Jones and Susan Kelechi Watson, saying, "It is my pleasure to rep black love with you, sister."
But then, Brown's speech was cut off by the ever-villainous playing off music, a particularly suspicious move on CBS's part in light of Nicole Kidman rather extensive acceptance speech. Don't think Twitter didn't notice that:
G/O Media may get a commission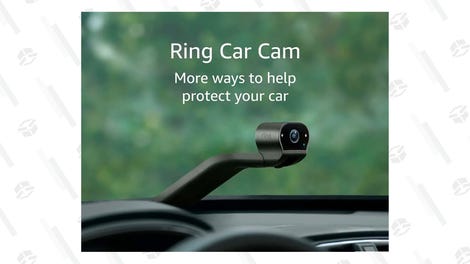 But hey, at least the Emmys gave us a minute-long sizzle reel of how diverse television is now!
Watch the whole thing here, and then watch Brown go backstage and finish the speech he should have been allowed to give.