Steve Bannon emerged from his lair on Monday night to insert himself in President Trump's feud with Senator Bob Corker, a Republican representing Tennessee.
Predictably, the anti-establishment crusader and former presidential adviser was not at all pleased with Corker's resounding criticism of Trump — an adult child whose day care is apparently operated by Secretary of State Rex Tillerson and a coterie of generals.

"If Bob Corker had any honor or decency, he should resign immediately," Bannon told Fox News host Sean Hannity. "It's totally unacceptable."

Corker, who recently announced his retirement from the senate, surprised colleagues and reporters last week when he suggested Trump's presidency was "chaos" only contained by his handlers. He doubled down on that sentiment in an interview with the New York Times, hours after Trump attacked him on Twitter.

G/O Media may get a commission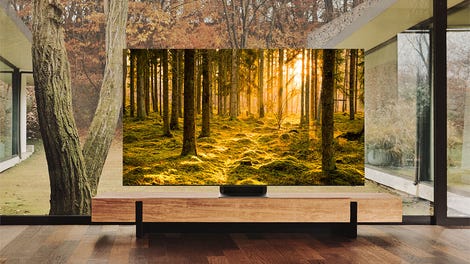 Up to 40% off
Samsung Smart TVs
Nearly every senator, Corker told the Times, thought Trump has set the country on a "path to World War III." Given that Corker, who chairs the Senate Foreign Relations Committee, was formerly one of Trump's strongest supporters throughout the campaign, his newfound honesty is certainly alarming. But Bannon seems more concerned with dismantling the "globalist clique on Capitol Hill" than preventing an international war.
"The American people see: This is what they think about President Trump behind closed doors. He happened to tell The New York Times exactly what he thought," Bannon told Hannity. "When you want to talk about why there's no 'repeal and replace,' why there's no tax cut, why there's no tax reform, why there's no infrastructure bill, you saw it right there."