White supremacist congressman Steve King is sorry he gave you all "heartburn" by asking The New York Times what's so "offensive" about being a white supremacist earlier this week, but that's about it.
King, who just entered his ninth term representing Iowa in Congress, took the House floor today to say he regretted making a "freshman mistake" by taking a call from the Times for what he said was a 56-minute interview "without a tape," resulting in an article with only "snippets" of his interview.
"Mr. Speaker, I regret the heartburn that has poured forth upon this Congress and this country and especially in my state and in my congressional district," he said. "I reject that ideology, I defend American civilization, which is an essential component of western civilization."
Even Ben Shapiro had to distance himself from King this week after he told the Times: "White nationalist, white supremacist, Western civilization—how did that language become offensive?"
G/O Media may get a commission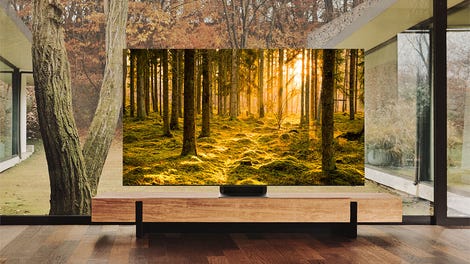 Up to 40% off
Samsung Smart TVs
King claimed today that he was only questioning when such terms began being used as commonly-used offensive language. I have no idea how this is functionally different or even what he's trying to say, but whatever. Here's an excerpt of this almost-apology via C-SPAN:
...What was that conversation? It was about how those words got plugged into our dialogue, not when the words became offensive, which is what the technical interpretation this is, 'How did that language become offensive?' It's 'How did that offensive language get injected into our political dialogue? Who does that? How does it get done? How do they get by with laying labels like this on people?'
King went on to claim he's heard about the merits of Western civilization in "classes" but never about the merits of "Nazis" or "fascists," thereby....once again condoning white supremacy and literal Nazis. He said (emphasis mine):
And when I asked the question, 'Why did I sit in classes teaching me about the merits of our history and our civilization?' That response was strictly for, 'Why did I sit in western civilization classes?' To hear about the merits of our history. I've never sat in a class at any time, and heard any merits about any of those other names, including—I never heard a merit about 'racist,' I never heard a merit about 'Nazi,' or 'fascist' or 'white nationalist' or 'white supremacist.' But 'western civilization' has merit, and I remain a defender.

Shit man, maybe that's because you went to elementary school in the '50s, when they weren't calling these Western "merits" what they actually are—white supremacy. Western civilization defender: go away forever, and take some Tums.