On Monday, Steve Mnuchin, husband of totally regular and relatable girl Louise Linton and also secretary of the Treasury, visited UCLA for a conversation about the economy with Marketplace host Kai Ryssdal. Unsurprisingly, protesters interrupted the conversation, but I guess Mnuchin would love for everyone to believe that the session went off without a hitch, because, as the Wall Street Journal reported on Wednesday, Mnuchin asked UCLA not to post the video of his appearance online.

Of course, Mnuchin seems to be forgetting that this is 2018, and UCLA does not possess the only cameras in Los Angeles. People who were present at the event recorded the altercation themselves, so here!
According to the Wall Street Journal, protesters posted up outside the venue and handed out fliers that said Mnuchin "wasn't welcome on campus." During the event, at least two people were removed after interrupting the conversation for shouting their disapproval of the "politics of cruelty" of the GOP tax bill, the further economic punishment of marginalized communities that the tax bill enforces, and the "fascism" of the Trump regime in general. Another allegedly told Mnuchin he was a "piece of shit."
G/O Media may get a commission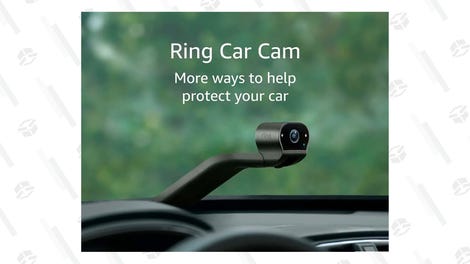 A UCLA spokeswoman initially said on Monday that a video of the public event would be posted, but something happened and video was not posted. From the WSJ:
UCLA spokeswoman Peggy McInerny wrote in an email on Tuesday that Mr. Mnuchin "has retracted his permission for the Burkle Center to post its video and podcast of yesterday's event on its website, so we are unable to share either recording with you."

A spokeswoman for Mr. Mnuchin didn't dispute that he requested the university not post the video of the event.
Cool cool, just the Treasury secretary chickening out and trying to suppress protesters after the fact like a totally normal, not at all tyrannical, member of the government would. You can check out an edited transcript of the discussion as well as some audio over at Marketplace's website, but mostly you should tweet like and share that video Mnuchin doesn't want you to see.