The first mass student protests of the year rocked Chile on Thursday, as calls for free education turned violent in the capital city of Santiago. Organizers claimed 100,000 people attended the protest, while Santiago police put the number at around 40,000.
Student protests have been ongoing in the country since 2011, when they were encouraged by early successes of Arab Spring protests in the Middle East.
This is the first time that students have protested since center-left President Michelle Bachelet re-assumed the presidency two months ago, returning to the office she held from 2006 to 2010. Bachelet has promised that she would issue major changes to the privatized education system, which many believe promotes inequality. Critics say the lack of affordability is a relic of the right-wing military dictatorship of Gen. Augusto Pinochet, which spanned decades and ended in 1990.
President Bachelet plans to raise corporate tax rates from 20 to 25 percent by 2017, along with other tax reforms that will generate revenue to put towards education.
Demonstrators say these steps do not go far enough, and called for more transparency from the current administration as it developed its policies. Bachelet's plan, which faces fierce opposition from right-wing groups who say it will hurt job creation and stifle growth, is likely to get a congressional vote by August.
G/O Media may get a commission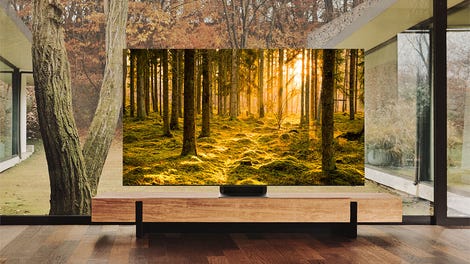 Up to 40% off
Samsung Smart TVs
Thursday's protest began peacefully, only to be hijacked by hooded individuals who set fire to a jeep, and began launching Molotov cocktails at police officers, injuring five in total.
Clashes, as captured in the video below, begin around the 4:20 mark.
Daniel Rivero is a producer/reporter for Fusion who focuses on police and justice issues. He also skateboards, does a bunch of arts related things on his off time, and likes Cuban coffee.