The Supreme Court on Tuesday handed a victory to opponents of affirmative action, ruling that states are legally permitted to ban consideration of race in public college admissions.
In a 6-2 ruling, the Supreme Court upheld a Michigan law that bans affirmative action in the public sector. Justice Elena Kagan, the former U.S. solicitor general, was recused. Opponents sought to overturn the measure as it relates to higher education.
The court's decision does not ban affirmative action itself, but it could pave the way for state ballot measures that prohibit public universities from using race as a factor in admissions decisions. The justices upheld a 2006 Michigan ballot initiative, which amended the state constitution to ban the use of racial preferences in hiring and public education.
With colleges becoming increasingly selective, affirmative action battles have cropped up in several states over the past few years.
The court upheld the practice of affirmative action last year in a case involving the University of Texas, but made clear that universities must consider other ways to promote diversity.
G/O Media may get a commission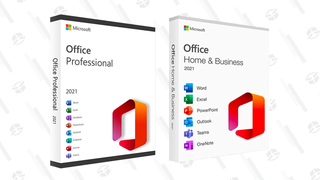 89% off
Microsoft Office Professional 2021 Lifetime License
California, which currently bans affirmative action, recently considered a ballot measure to reinstate the use of race in college admissions. The percentage of black and Hispanic students at the state's public universities has dropped dramatically since the ban was instituted and advocates say using race as a factor would help bolster those numbers. But opponents, many of them Asian, mounted a strong campaign against the measure, arguing that the practice unfairly penalizes qualified students. The measure was ultimately shelved.
Just one anti-affirmative action initiative has failed at the polls - in Colorado in 2008 - and yet, nationally, voters strongly back programs aimed at increasing the number of black and minority students on college campuses. According to the Pew Research Center, 63 percent of people said in March that such programs are a good thing. Just 30 percent called them bad.
Eight states now ban affirmative action. With Tuesday's decision affirming those bans, opponents of using race in college admissions could see the ruling as an opportunity to pass bans in other states.
Emily DeRuy is a Washington, D.C.-based associate editor, covering education, reproductive rights, and inequality. A San Francisco native, she enjoys Giants baseball and misses Philz terribly.