French prosecutors confirmed this morning that the suspected mastermind behind last Friday's Paris attacks, Abdelhamid Abaaoud, was killed in the raid on a Paris apartment yesterday.
French police conducted the raids in the Paris suburb of Saint-Denis early Wednesday morning. Authorities were searching for Abaaoud, the 26-year-old from Belgium linked to the Islamic State and who is suspected of being one of the key players in the attacks that killed 129 people in Paris last Friday. They said this morning that his bodied had been found in the rubble at the site of the raid, riddled with bullets.
"The brain of these attacks – or at least one of them, if we remain cautious – was among those dead. I want to acknowledge the outstanding work of our intelligence services and the police," French Prime Minister Manuel Valls said today.
Eight people were arrested by authorities, ABC News reports, and three (including Abaaoud) killed during the operation. Police have not confirmed the identities of the other people arrested and killed in Wednesday morning's raid, except one woman who detonated an explosive vest. She was identified as Abaaoud's cousin Hasna Aitboulahcen. Another man was killed by a projectile and grenade.

The location of the raids was determined from information found on a cell phone discarded near the site of the attacks, The New York Times reports, and from intelligence gathered through wire taps.
G/O Media may get a commission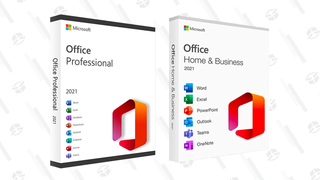 89% off
Microsoft Office Professional 2021 Lifetime License
After the raids, French President François Hollande addressed a gathering of French mayors and said that France is "at war with terrorism." He reiterated, however, that the attacks will not change France's policy on refugees: the nation will accept 30,000 asylum seekers in the next two years. "Some people have tried to draw a connection between the movement of refugees from the Middle East and the terrorist threat," he said. "This link exists because people from Iraq and Syria live in areas controlled by Islamic State and are killed by those who attack us."
French authorities said there have been 414 police search operations across France since the attacks.
Note: This story has been updated.